Kate Winslet, Ned Rocknroll Headed on Space Honeymoon? Nope!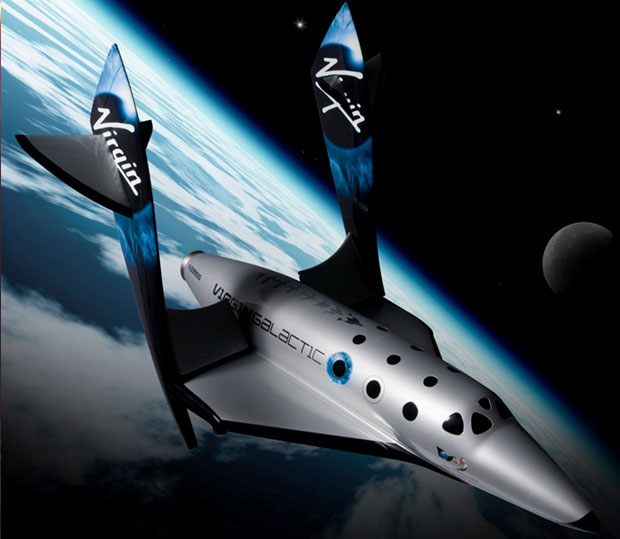 Once upon a time, there was a warrior named Kate Winslet. While visiting a magical island, she rescued a woman who was on fire, so a crazy billionaire said that she could ride on his spaceship with her husband whose name is Rocknroll.
Entertainment news or marginally disturbing story written by your 5-year-old cousin?
The Telegraph and other news outlets today are reporting the rumor that eccentric Virgin mogul Richard Branson has opted to grant Winslet, who has just married his nephew Ned Rocknroll, the generous wedding gift of a free ride aboard his Virgin Galactic spaceship, which takes passengers 60 miles beyond the Earth's atmosphere for a two-hour voyage.
A ticket to ride the Virgin Galactic, purchased by celebrities like Ashton Kutcher and Russell Brand, ordinarily costs 124,000 pounds (approximately $200,000).
Unfortunately, the rumors are just a space fairytale. A rep for the actress tells E! News that the story is false while adding that it "was invented a while ago" but has since "been adapted to fit this week's events."
[Photo Credit: Virgin]
More:
Kate Winslet Marries Ned Rocknroll: 14 Other Surprising Celeb Marriages! — GALLERY
Rob Pattinson Clones: Men Get Plastic Surgery to Look Like 'Twilight' Star
Ben Affleck Refuses to Deny Senate Rumors, Is Totally Going to Run

20 Hottest Bikini Bodies of 2012: Kim Kardashian and More!