Katie Holmes vs. Minka Kelly: Who Wore Jackie Kennedy's Look Better?
No more motorcycle riding or cocktail party espionage for Minka Kelly. The 32-year-old actress has left her Charlie's Angels days far behind her. Now, Kelly is trying on a much classier look as she begins filming The Butler. In her upcoming movie, which is scheduled to be released in 2013, Kelly plays the part of Jackie Kennedy, and in the first shots of her and James Marsden (who plays John F. Kennedy) on set and in costume Monday, Kelly looks like she falls into character quite easily… almost even better than Lindsay Lohan pulls off Elizabeth Taylor.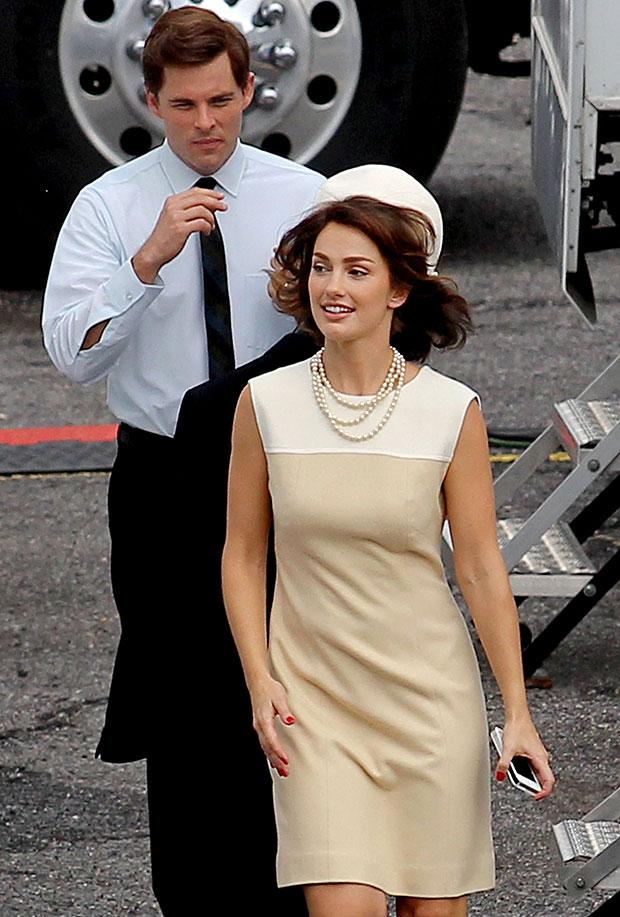 But Kelly isn't the first person to pull off Kennedy's undeniably flawless style. Back in 2011, Katie Holmes (pictured in the middle below, with Jackie to the left, and Kelly to the right) did a pretty decent take of Jackie O in the television mini-series, The Kennedys. While both women, in their pearls and classy frocks, could be easily mistaken for Jacqueline Kennedy Onassis herself — only one woman can come out as the winner in this face-off.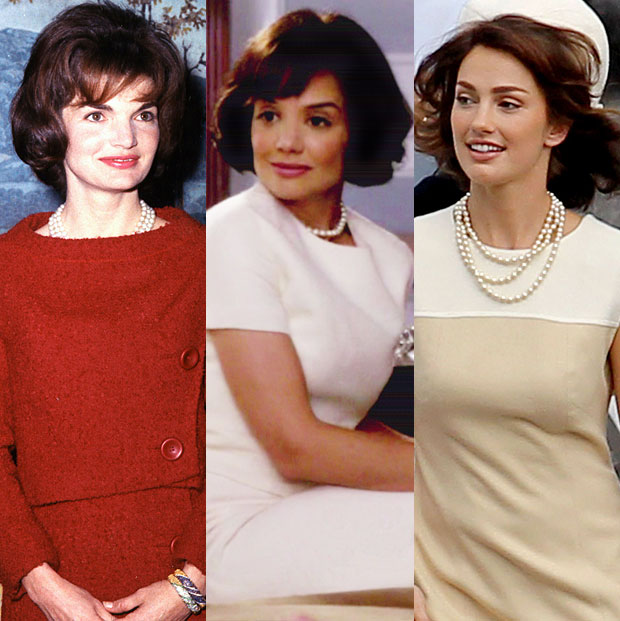 So we leave you with this question: Who wore Jackie's style better? Share your thoughts below!
Follow Lindsey on Twitter @LDiMat.
[Photo Credit: John F. Kennedy Presidential Library and Museum; WENN; Pacific Coast News (2)]
More:
Minka Kelly Rumored to be Dating Wilmer Valderrama
Adam Levine and Minka Kelly Have a Baby… In a Music Video
Katie Holmes and Tom Cruise: The Five Craziest Marriage Rumors
Who wears Jackie Kennedy's style better: Minka Kelly or Katie Holmes?