Katy Perry: A Skate Down '90s Memory Lane — PICS
Holy scrunchie!
Katy Perry
sure does have a thing for '90s fashion. We first caught a glimpse of Perry's passion for the high waists and high ponytails favored at the turn of the millennium last summer when she created her alter ego, teenaged super geek Kathy Beth Terry, for the "Last Friday Night (T.G.I.F.)" music video. And this past weekend, Perry had occasion to show off her '90s affinity once again thanks to her friend and stylist
Johnny Wujek
's '90s-themed rollerskating birthday party at MoonLight Rollerway in Los Angeles. 
Perry hit all the right notes in her '90s garb. With her choker tattoo, gaudy floral leggings, and stonewashed jorts, it looked like she came to the party straight off the set of Clarissa Explains It All. We dissect Perry's ensemble and the pitch-perfect elements that make it 100% authentic. 
1. Bold Prints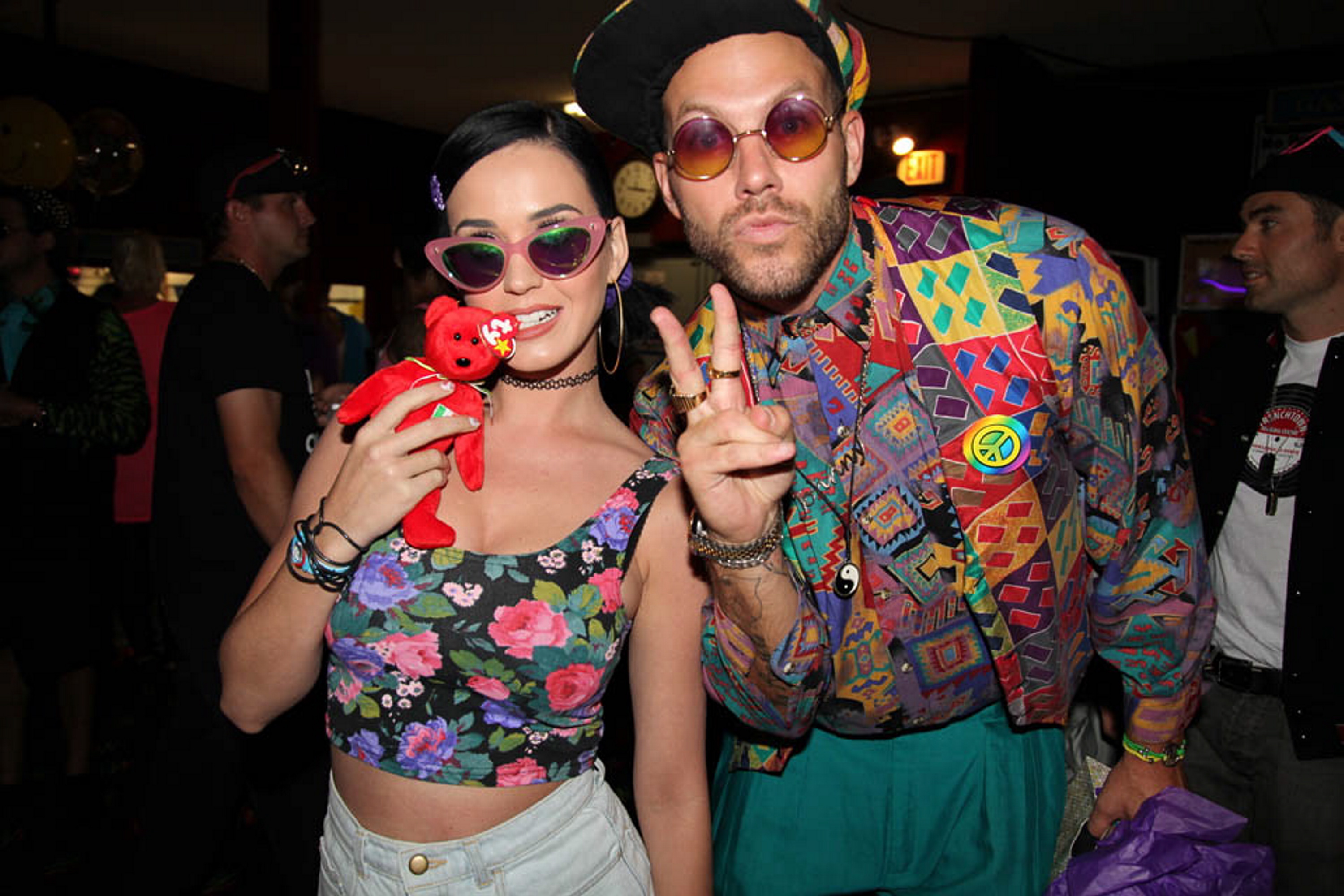 The brighter, the better. Perry's floral crop top and extra-long legging shorts are the epitome of upholstery fabric-chic, which was so hot circa 1996. 
2. Layers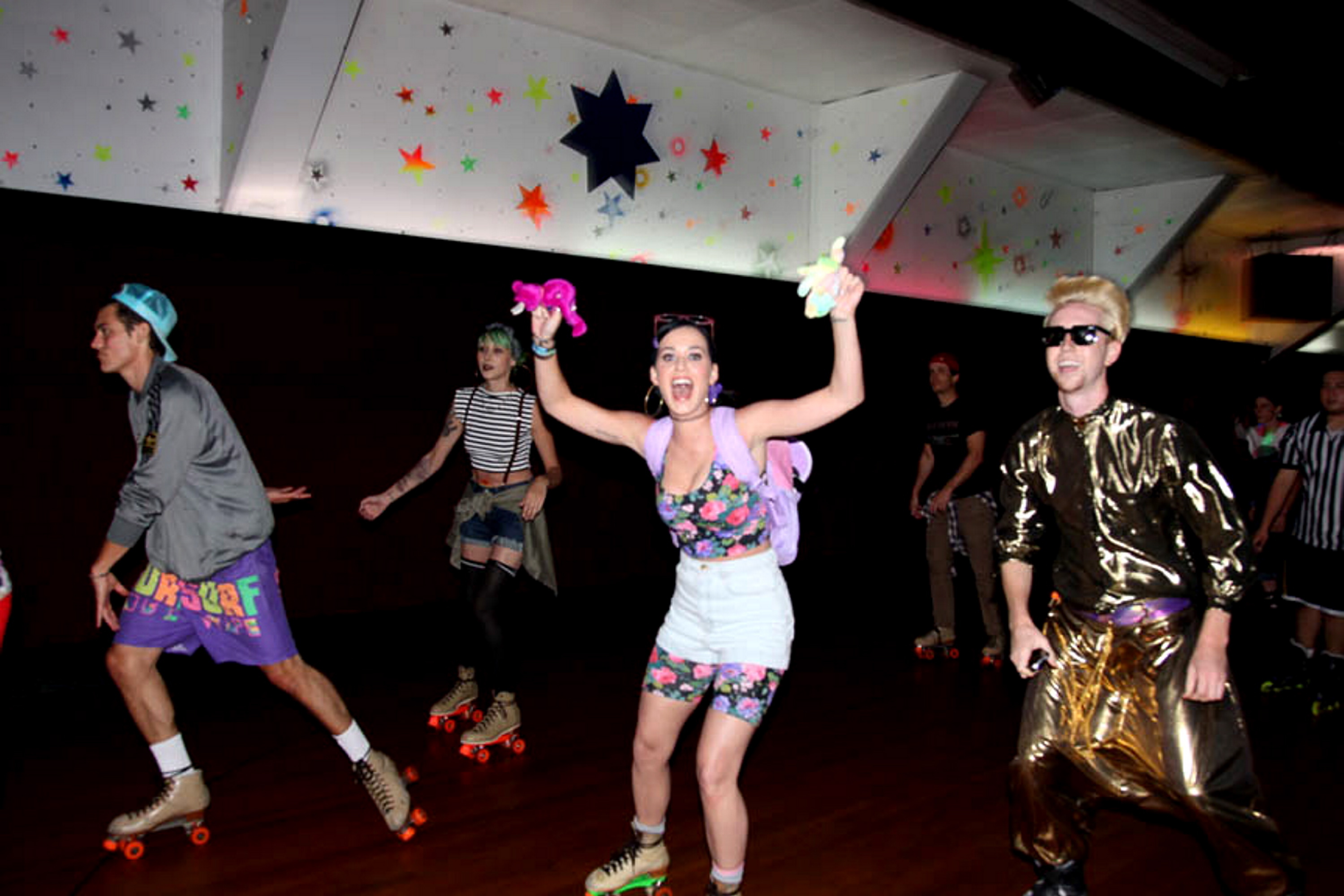 Because why wear one pair of shorts when you can wear two? Did you ever play that game at like a family reunion or childhood birthday party where you had to race to put all the clothes you find in a bag onto your body at once and then cross some sort of finish line? The '90s were kind of like that.  
3. On-point Accessories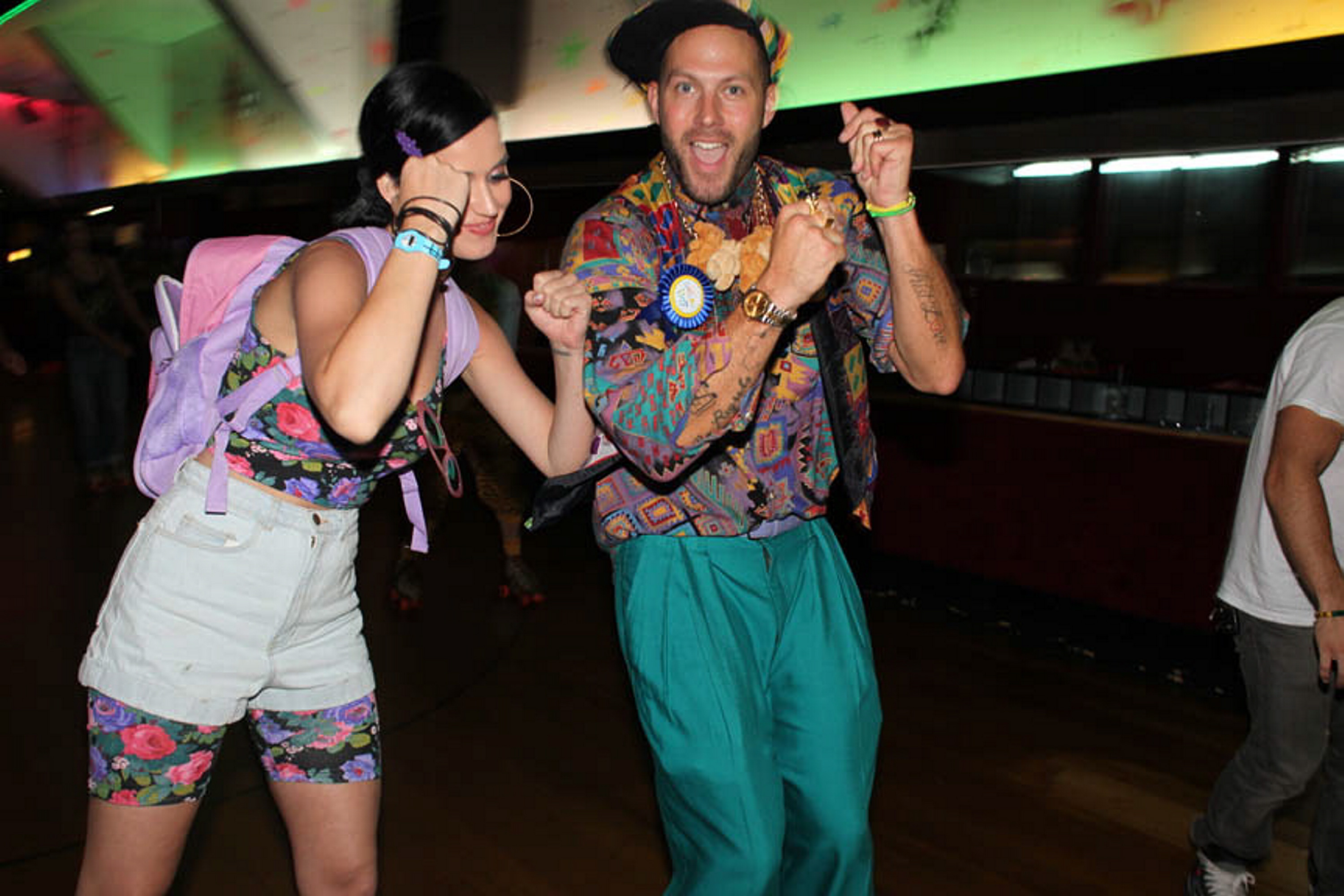 Perry's decade-appropriate accessories really seal the deal. From the plastic barrettes to the aforementioned faux tattoo necklace and hoop earrings, everything is totally '90s ready-to-wear. Plus, she brought along some furry Beanie Baby friends, tags in tact, of course. That backpack better be Lisa Frank!
[Photo Credit: WENN.com/The Cobra Snake]