Katy Perry to Pen Autobiography: Divorce, John Mayer, & 8 Other Things We Need to Know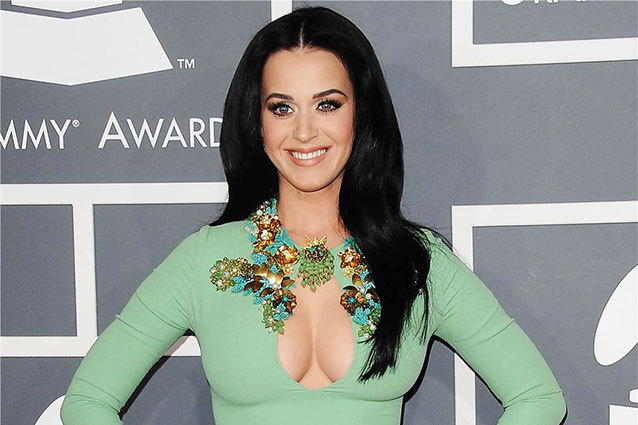 Katy Perry is writing a book, and word has it, the dots over her is will not be in the shape of hearts. This time, it's serious.
Her autobiography, Part of Me, will delve into her marriage to and divorce from comedian Russell Brand much like her concert film of the same name, The Sun reports. Perry plans to release the book soon, presumably to combat Brand's followup to My Booky Wook, which will also recount the divorce. But the real game changer here is the fact that Perry is reportedly going to include details on her relationship with John Mayer, which suggests that his presence in her life isn't as fleeting as we all thought. Ending the book about your divorce with details of your new romance? Yeah, that doesn't scream "revenge plot" at all. 
RELATED: Katy Perry and John Mayer: Old Married Couple?
But what else do we need to see from Perry's personal book?
1. How does she get into those dresses? Is there olive oil involved?
2. Was she able to get tickets the Beyoncé's tour? Or is she just as frustrated as the rest of us?
3. What's it like being friends with Allison Williams? Is it safe for both of them to smile at the same time? Or do they risk blinding entire rooms of people?
4. Where does she keep her Reddi-Whip can bra? Is it refillable?
RELATED: John Mayer Likes Girls in Bikinis: Well Played, Katy Perry
5. Why does her dad wear so much leather?
6. How does John Mayer feel about the fact that she once dated Gym Class Heroes member Travie McCoy? (Maybe it will help us process our own feelings about it.)
7. Okay, but really: Are you in the Illuminati, Katy Perry? You can tell us. And if you're in the Illuminati, does that mean Rihanna is, too?
8. Does she know that Lady Gaga and Justin Bieber are beating her on Twitter as the first and second most popular users (Katy is third) and how does she plan to vanqish them? (Pro tip: Free candy works.)
9. Girl, I know you think they're pretty and make great set pieces, but do you really eat cupcakes? There's just no way, right? Otherwise, you really need to explain question number one. 
10. Honestly, do we really need to hear about the Russell divorce details again? I already got teary watching your movie with a bottle of wine and my roommate, can't we just get to the part where you somehow find redeeming qualities in John Mayer, of all people?
Follow Kelsea on Twitter @KelseaStahler
[Photo Credit: Kyle Rover/Startraks Photo]
---
You Might Also Like:


Topanga's Revealing Lingerie Shoot: Hello '90s!


Stars Who Have Lost Roles For Being Too Hot (Celebuzz)