Katy Perry is Bewitching in Her New Single 'Dark Horse'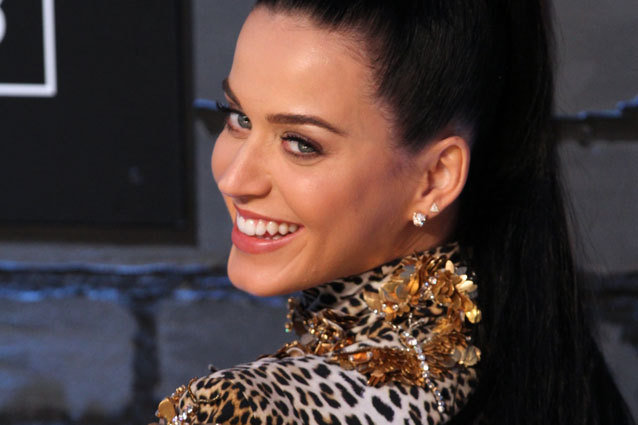 Andres Otero/WENN
Katy Perry might be getting flak for her single "Roar" sounding a wee-bit too much like Sara Bareilles' "Brave," but Perry isn't the type to go hide in the shadows until the storm has cleared. She's come right back out with a new single from her upcoming album Prism that is, honestly, a breath of fresh air.
After the success from a long list of hit pop songs and garnering endless praise from her fans, it looks like Perry's finally built up enough confidence to take a risk with her new song, "Dark Horse." Using a rap track from Juicy J and beats from producers Dr. Luke and Max Martin, Perry adds her voice to produce a song that's much darker and edgier than anything she's ever done.
"It's kind of a juxtaposition. It's got me, a pop artist, with a little bit of an urban kind of hip-hop-flavored background soundtrack to it, and the lyrics are kind of witchy and dark, as if I was a witch warning this man not to fall in love with me, and if you do, know I'm going to be your last," Perry told MTV.
Whether her fans take to her new style or not, with lyrics like "So you wanna play with magic/ Boy, you should know watcha falling for" and "This love will make you levitate," this song is probably going to get its fair share of fame when it's inevitably featured in every supernatural show from Vampire Diaries to Teen Wolf.
More:
Katy Perry Secretly Recorded Background Vocals for Britney's Smurfs Song
Katy Perry's 'Roar' Video is So Ridiculous It's Good
Katy Perry Announces New Album Details on Gold Truck
Follow @hollywood_com  
Follow @CaseyRackham
---
From Our Partners:


A Complete History Of Twerking (1993-2013) (Vh1)


15 Stars Share Secrets of their Sex Lives (Celebuzz)