Katy Perry to Debut 'Wide Awake' at Billboard Awards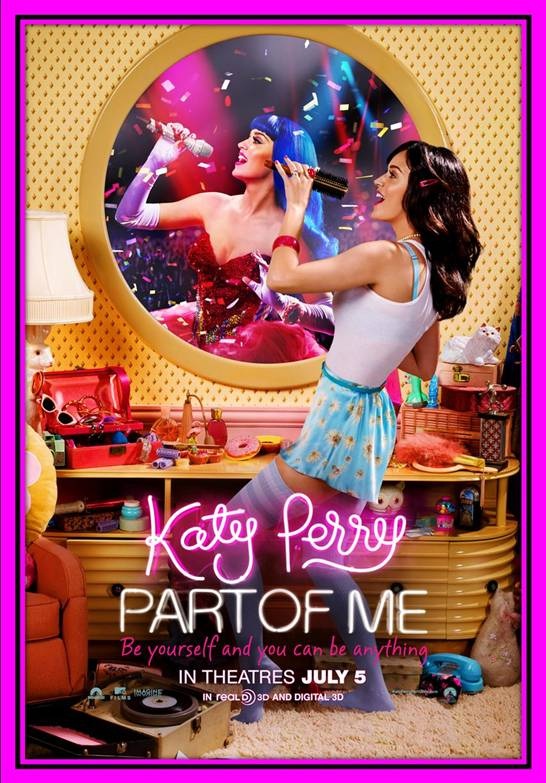 Katy Perry is the latest addition to a growing list of superstar performers gearing up to take the stage at the 2012 Billboard Music Awards in Las Vegas this year. But this won't just be any old music number fans have heard a million times before. The singer will be debuting her new song, "Wide Awake," written for her upcoming film Katy Perry: Part of Me.
Throughout the years, Perry has become known for her extravagant (and highly irregular) performances, ranking right up there with Lady Gaga and Nicki Minaj. Whether she's diving head first into a giant cake (like she did at at the MTV Latin Awards Show in 2008) or turning her breasts into sparkly fireworks, this 27-year-old star knows how to add some extra spark into everything she does.
And that's not even mentioning her eccentric wardrobes and colorful hairstyles (any guesses as to what color it will be this weekend?). So "Wide Awake" is sure to be a real eye opener on Sunday.
Other A-list performers for Sunday night's award show include: Chris Brown, Justin Bieber, Carrie Underwood, LMFAO, Cee Lo Green, Kelly Clarkson, Usher, Linkin Park, Nelly Furtado, Jordin Sparks, John Legend, and The Wanted. Alicia Keys will present the Billboard Icon Award to Stevie Wonder — and perform with the legendary artist — according to Entertainment Weekly.
Notable celebs that will be presenting during the evening include: Whoopi Goldberg, Swizz Beatz, Charlie Sheen, Lisa Marie Presley, Wiz Khalifa, Luke Bryan, Robin Thicke, Brandy, Monica, Miley Cyrus, Taio Cruz, Gavin DeGraw, Gladys Knight, Julianne Hough, Natasha Bedingfield and Jeremy Sisto. Hosting this year's event will be Modern Family co-stars Julie Bowen and Ty Burrell.
The 2012 Billboard Music Awards will take place live in Las Vegas on May 20 at 8 PM EST on ABC.
More:
Katy Perry and Katy Perry Duet in 'Part of Me' — POSTER