Ke$ha To Release 'Crazy Beautiful' Illustrated Memoir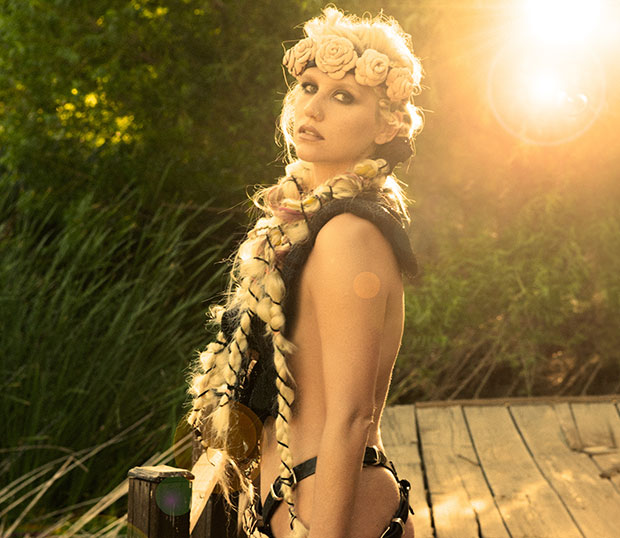 Ke$ha is 25 years old now, so it's high time she write a memoir. Hey, it's never too soon to sell your life experiences, and Lord knows she's got enough of those to fill hundreds of some pages. And, get this, according to the Associated Press, Ke$ha's memoir will be "illustrated," and each purchase will include a packet of glitter-infused cocaine. Okay, so that's not true about the coke, but there will be pictures in Ke$ha's book (and, if we're lucky, glitter).
Ke$ha's memoir, called My Crazy Beautiful Life (after her song, not the Kirsten Dunst movie), will be released by Simon & Schuster imprint Touchstone on November 20, just ten days before her second studio album, Warrior, drops. In a blurb from Touchstone's digital catalog Ke$ha says, "In less than three years, I've gone from being the worst waitress in LA to living out my childhood dreams of singing my songs to people all over the world. Sometimes, it feels as if the last few years have encompassed a few decades."
She adds, "You might have heard my voice on the radio, seen me onstage and on the red carpet, or in a music video, but that's only a part of the story. In these pages, I'm revealing a more complete picture of what my life is really like. It's not all glamorous and it's not all pretty, but it's all real… I want you to come on a whirlwind journey with an all-access pass to My Crazy Beautiful Life."
The most intriguing part of this project is that the book will have "pictures." According to Touchstone, the book will feature Ke$ha's "thoughts and reflections," paired with pictures "spanning from her childhood to her recent tour." While the AP referred to the memoir as "illustrated," whether these pictures are photographs or drawings is a bit murky; but we're hoping the "illustrated" label means what it implies: drawings.
One can only imagine what personal thoughts and reflections of Ke$ha's will look like. Will we be greeted with pages that consist of hangover lamentations and free verse poetry? How about Rorschach tests and line drawings? Will this be a mixed media endeavor, complete with feathers, whiskey, and blue eyeliner? We can only hope.
Follow Abbey Stone on Twitter @abbeystone
[Photo Credit: RCA Records]
More:
Hide Your Kids: Ke$ha Gets a Lip Tattoo — PIC
Ke$ha Is Doing WHAT On the Sidewalk? — PIC
WTF of The Day: Get Your Ke$ha Condoms
From Our Partners:

Mila Kunis: The Sexiest Woman Alive's Best On-Screen Make-Out Moments — GALLERY
(Celebuzz)