Kellie Pickler Shaves Her Head to Support a Friend with Breast Cancer — VIDEO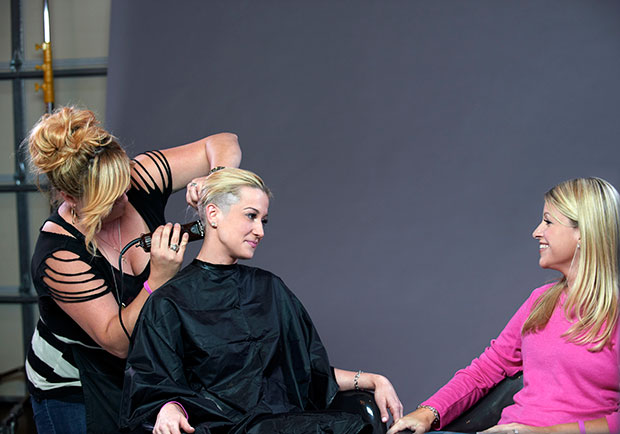 In the midst of hit-and-runs, arrests, and divorce drama, it's nice to be able to report a piece of celebrity news that is truly heartwarming. Country singer Kellie Pickler has shaved her head to show solidarity with her best friend, who has recently been diagnosed with breast cancer — Pickler revealed the her new look on Wednesday's episode of Good Morning America. It takes some major guts and a huge heart to make such a drastic change. Pickler clearly realizes that while being pretty is important in the entertainment industry, her looks are more valuable when they can be used to make a difference — and, of course, her bald-headed self is still gorgeous.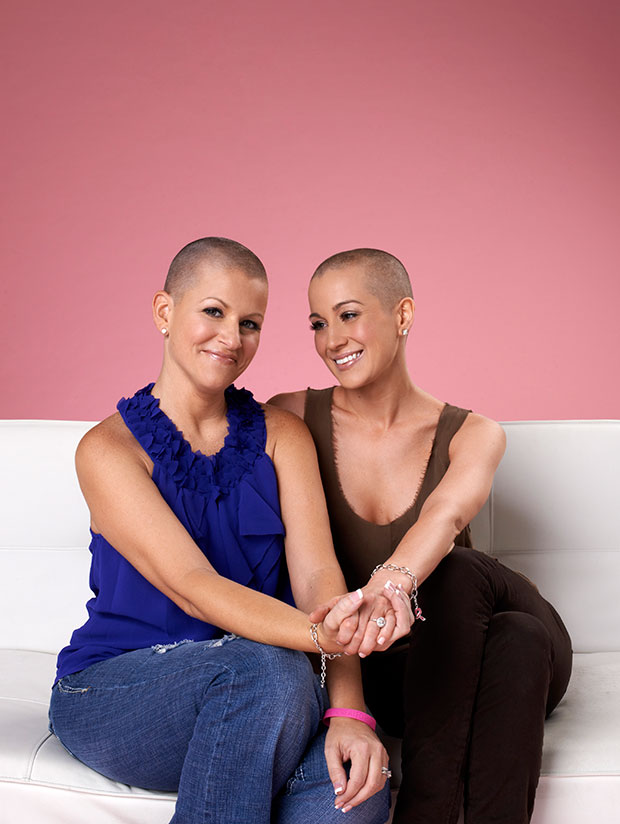 A press release on Pickler's Facebook explains that Summer Miller, Pickler's childhood best friend whom she calls her "sister," was diagnosed with breast cancer in June. Miller, who is only 36, recently underwent a double mastectomy and begins chemotherapy on Thursday. "Cancer does not discriminate," Pickler says.
Miller, who only discovered her cancer when she insisted on having a mammogram, added, "If this compels even one person to change their mentality toward waiting until the age of 40 for their mammogram, then it will be worth it."
In addition to sending a video of their big buzz to GMA, Pickler and Miller are teaming up with the website Athena® Water to raise money for breast cancer research. Athena® will make a donation to the American Cancer Society in Miller's honor and has pledged to contribute a minimum of $2 million to support breast cancer awareness, care, education, and research by 2014. Go to www.anthenawater.com for more information and a behind-the-scenes look at Miller and Pickler's amazing demonstration of strength.
Follow Abbey Stone on Twitter @abbeystone
[Photo Credit: Courtesy of Russ Harrington]
More:
What Dropped Record Deal? Kellie Pickler Strips Down for Headlines — PICS
Judy Blume Undergoes a Mastectomy for Breast Cancer
Bill and Giuliana Rancic Welcome Their First Baby
From Our Partners:
Surprise! Rob and Kristen Together Again Tonight
(Celebuzz)

10 Best VMA Performances of All Time
(Celebuzz)