Kelly Clarkson Releases Flawless Single, "Catch My Breath"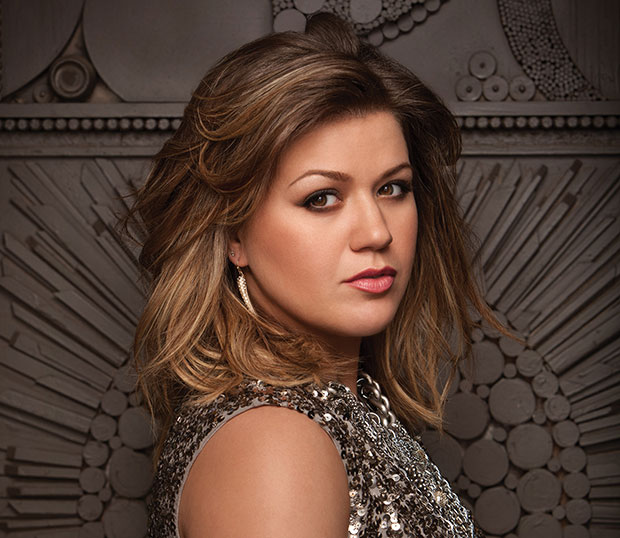 She's back and stronger than ever. Kelly Clarkson has just released a new single, "Catch My Breath," co-written with Jason Halbert and Eric Olson from her upcoming album, Greatest Hits – Chapter 1. And. Girl. Is. Working. It. She sounds flawless, emotional, powerful, and sure of herself.
With each album, Clarkson has matured, and this single shows that her latest will not be the exception. You can hear it not only in her voice but her lyrics as well. "Catch My Breath" is about her growing up, becoming independent, and doing what's right for her. She holds nothing back. She sings: "Catching my breath, letting it go, turning my cheek for the sake of this show / Now that you know, this is my life, I won't be told what's supposed to be right."
In a note to her fans on her website, Clarkson explained the inspiration behind the single. "To own a company, lead an organization as a business woman, and be able to create music I'm proud of has been tough, but inspiring, for me," she writes. "To celebrate the strength and longevity that my fans, friends, and family have supported me with I wrote this song 'Catch my Breath' with one of my best friends that has seen me through everything. This song represents who I've been, what I've felt, and where I'm headed as not only an artist but as a 30 year old that is now smart enough to know that it's time to stop, catch my breath, and be proud of not only what has been accomplished but of all the people that have helped me become the woman I am today."
Listen to her new single, "Catch My Breath," below, and hit the comments to let us know what you think!
Greatest Hits – Chapter 1 will be available November 19.
Follow Sydney on Twitter @SydneyBucksbaum
[Photo Credit: RCA Records]
More:
Kristen Stewart: "I'm a Miserable C***!"
Bobbi Kristina Brown Confirms Engagement to Adopted Brother — VIDEO
Sarah Palin Is Officially Nothing More Than a Celebrity
From Our Partners:

Lindsay Lohan Accuses Mom Dina of Being on Cocaine in Phone Call to Dad Michael — REPORT
(Celebuzz)