Kelly Osbourne Apologizes for Her $250,000 Emmy Manicure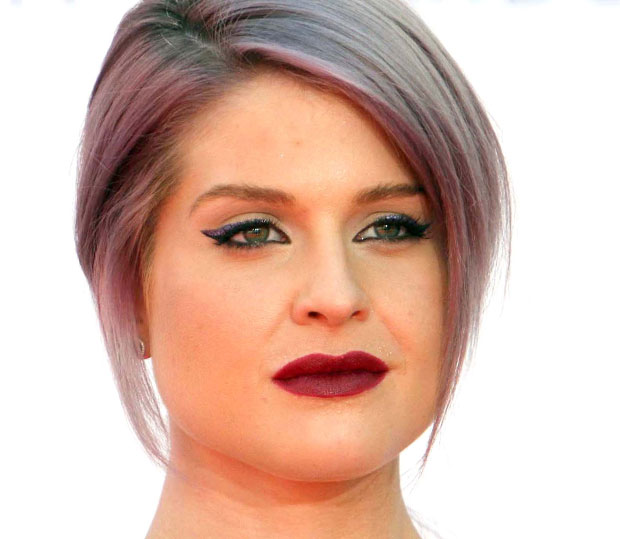 Nail trends are taking Hollywood by storm, so much so that during the Emmys red carpet coverage last Sunday, E! debuted their mani-cam—a miniature red carpet celebs could "walk" their fingers down to show off their edgy, pretty, or crazy nail fashion. While New Girl's Zooey Deschanel showed off her nail art television sets and Modern Family's Sarah Hyland walked her inverted French manicured fingers down the red carpet, Fashion Police co-host Kelly Osbourne simultaneously wowed and enraged viewers with her ultra-glam fingertips.
In the mani-cam, she appeared to be sporting edgy, black, sparkly nails — a nice contrast to her feminine light purple dress and matching hair. However, Osbourne shocked viewers when she explained she was actually wearing a special polish created by high-end jeweler Azature. The 0.5 oz. bottle costs $250,000 dollars and contains 267 carats of black diamonds.
Yeah, you read that right. One nail polish bottle…
… half an ounce of liquid…
… a quarter of a million dollars.
… um, what?!
After an outpouring of criticism from fans and viewers for sporting what is literally the most expensive manicure in the history of the world, Osbourne issued an apology on her Twitter, though admitted she didn't regret the choice since it was a "once in a lifetime experience" and "it made [her] feel like a queen!"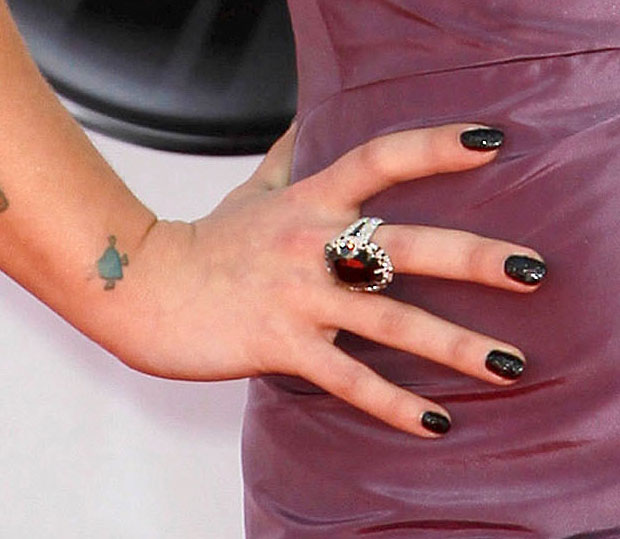 While Osbourne didn't buy the bottle, or pay anything at all for her manicure — she explained Twitter that she was "picked to wear it" — the very idea of wearing diamond nail polish remains ridiculously, insanely unnecessary. So, we rounded up a few other ways to spend $250,000 that might be just a little bit more worth it. If you're really itching to spend that much money, here are some ways to get more bang for your buck:
For $107,000: Buy Justin Bieber's Car
Although you may not enjoy it as much you might think…
For $14,990: Rent Virgin Tycoon Richard Branson's Australian Island, Makepeace
The heart-shaped island off the coast of Noosa can accommodate up to 22 people. Now that's what I call a vacation!
For $100,000: Bid On Autographed Paul McCartney Acoustic Guitar
But be quick — you only have 22 days left to bid!
For $200,000: Plan Nuptials for Your Pet
Some people really love their pets.
For $255,000: Buy the World's Most Expensive Bottle of Liquor
This bottle of Spluch tequila is solid platinum and white gold. For that much money, the tequila better be damn smooth. I'm just sayin'.
For $508 per pound: Snack on Gold-Encrusted Chocolate
These Delafee chocolates have edible 24-karat gold flakes applied to each individual praline by hand.
[Photo Credit: WENN]
More:
Herbert Lom, 'Pink Panther' Actor, Dies at 95
John Travolta Triumphs Against Author of Bathhouse Sex Book
Amanda Bynes' Attorney Pleads Not Guilty for Her on Hit-and-Runs Charges