Kelly Preston Blames Antibiotics and Chemicals for Son's Autism, Death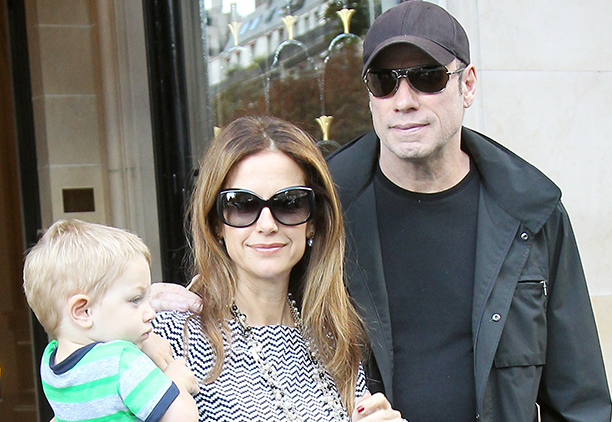 It's been three years since John Travolta and Kelly Preston's 16-year-old son Jett Travolta's tragic death in the Bahamas. Now, the actress is opening up about the health conditions and environmental factors she believes contributed to his sudden passing. 
Jett died during the family's vacation in the Bahamas in 2009 after suffering from a seizure and hitting his head on a bathtub. "[Jett] was autistic. He had seizures and when he was very young, he had Kawasaki Syndrome," Preston said on the November 21 episode of The Doctors. 
The actress, 50, (pictured above with John and their 2-year-old son, Benjamin, this September) believes Jett's health conditions were caused by a number of factors, including her use of antibiotics while breastfeeding, toxic chemicals in the environment, Kawasaki Syndrome (a rare autoimmune disease), and complications from her "fast and hard" childbirth. The antibiotics, she shares, "gave [Jet] thrush," an infection of Candida yeast, which some studies have linked with the symptoms of autism.
During the interview, Preston, who's credited Scientology in the past for helping her cope, made a plea for parents to look into organic foods. "I strongly believe as a mother, as does my husband, that there are certain contributing factors that lead to autism and some of it is very much the chemicals in our environment and in our food." 
Now, she says that she and John are trying to raise their two younger kids, Benjamin and Ella, 12, in a cleaner, healthier environment. 
The exact causes of autism are still a mystery but it's spurred many a debate in Hollywood. Some celebrity mothers like Jenny McCarthy and Holly Robinson Peete have been outspoken, blaming the condition on childhood vaccines and promoting dietary changes among other things. Meanwhile, others like Amanda Peet and many in the medical community have said that not vaccinating children is irresponsible and dangerous, and urge the need for more research into environmental and dietary causes. 
More:Kelly Preston Says Scientology Helped Her Cope With Son's Death
John Travolta Sued for Sexual Assault Again
Actress stirs up autism battle with new rally cry for vaccines

Prince William Shares Personal Snapshots of Royal Air Force Life (PHOTOS)
(Celebuzz)

Rihanna Fends Off Streakers and Rioting Reporters: 6 Out-Of-Control Moments During Her 777 World Tour 
(Celebuzz)