Kendall Jenner Says She Wants To Meet Martin Luther King Jr. In 'Interview' Magazine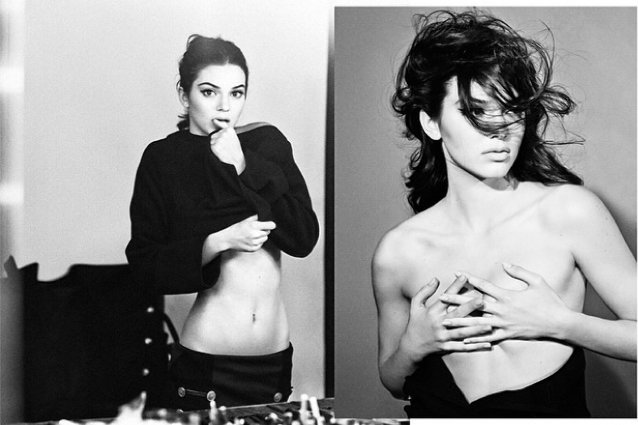 Instagram/kendalljenner
It has been very exciting watching Kendall Jenner's high fashion takeover, and this new Interview magazine photo shoot does not disappoint. The topless photo is gorgeous, but the 18 year-old model stuns with or without the clothing:
Instagram/kendalljenner
The actual interview was, however, a bit disappointing. Blame could be placed on the Senior Editor at the publication, Christopher Wallace, who might have (unnecessarily) dumbed down the questions for her. But when asked who she would most like to meet, living or dead, she actually responded with, "Martin Luther King Jr." 
Does anyone really believe that Kendall Jenner wants to meet the man who became the face of the black Civil Rights Movement in America? (It should be noted that she also admitted that she told a lot of lies when she was young—then claimed to not lie anymore.) It sounds like she thought that would be the right thing to say, even if it was a complete lie.
There's nothing more boring than an interview subject who gives all of the "right" answers and that's pretty much how the entire piece feels. Kendall is a gorgeous girl and since she's a human being—and not a robot—let's assume she has a personality. It'd be nice if she let it show! At the end of the interview it comes out a bit, as she claims to be a little weirder than we might assume:  I like to go outside at night by myself and look at the sky and just appreciate it. I'm not that big of a weirdo, but—occasionally. Had she answered her other questions more honestly, there might have been a few more gems to pick out.
Follow @Hollywood_com Follow @shannonmhouston