Kenny Rogers Won't Be Discussing Plastic Surgery in His New Memoir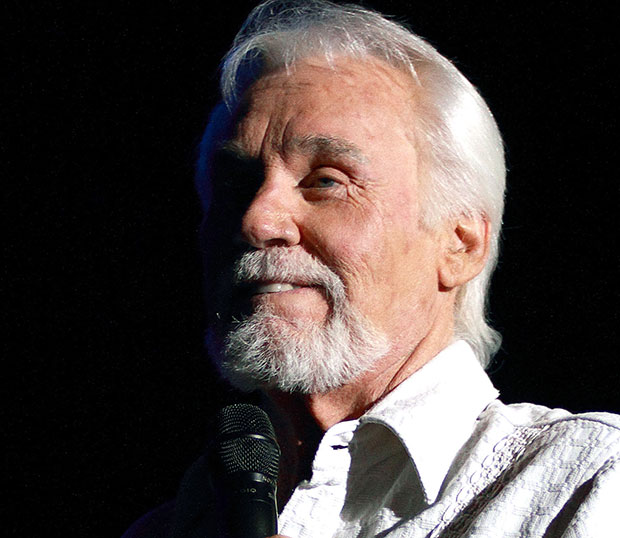 What's the first thing that comes to your mind when you think of Kenny Rogers? Chicken? Well, there is much more to this man than his fast food franchise. He is a living music legend (he's sold over 145 million albums), and shortly you will be able to read all about the crazy experiences the 74-year-old country star has been through in his life in his upcoming memoir, Luck or Something Like It. But, while Rogers openly talks about sex scandals in his new book, there is one topic his editors decided to cut: the chapter about Rogers' plastic surgery, Fox News reports.
During the '90s, three women filed a lawsuit against Rogers, claiming that he had lured them into playing phone-sex games. "Well you've got to have one in your life!" Rogers said during his interview with Fox. "I thought that [phone sex] was the safest sex there was, only to get hammered by it." Rogers initially thought the whole situation was something that wouldn't leave his social circle. "Here I was, it's between friends," he explained. "We can't be together, so let's talk about it. It was great, it was exciting, it was fun." But it didn't turn out that way, and Rogers decided he didn't want to fight the lawsuit. "If I'd fought the lawsuit I could have won that battle," he said. "It was a phone number they had to call and pick up the message. They didn't have to call if they didn't want to, but they did and recorded it. I thought that it was going to cost me more to fight it than to pay it so I paid it and left it alone." He added, "What hurt me the most was I thought they were friends."
Losing his "friends" wasn't the only thing that hurt Rogers in his life. Rogers also underwent an eye job that didn't turn out the way he expected. "I regret the results of the eye job but quite honestly I don't know what I'd look like if I hadn't done it and it may have been way worse," Rogers admitted. "It was a phase I went through. I improved myself. I didn't like the way he did my eyes but I see all these other guys who have had it done and theirs are worse than mine. I'm not going to complain anymore." And you won't read him complaining about the surgery in is memoir. "I actually had written a whole segment on it," Rogers said. "But the publishers said, 'Let's not do that, that's all people will talk about,' and this book is about my journey and my musical connections."
While Rogers memoir leaves out the bit about plastic surgery, it does take a dive into Rogers' rough childhood growing up in the Houston, Texas slums, his five marriages, and even his friendships with the likes of Dolly Parton and Lionel Richie. Rogers' memoir went on sale Tuesday.
Follow Lindsey on Twitter @LDiMat.
[Photo Credit: WENN]
More:
Daryl Hannah Arrested for Criminal Trespassing
Rick Santorum: 'You Kill Things and Still Love Them'
Facebook: Chars Are Like Facebook
From Our Partners:

Kate Upton Poses Topless for Cosmopolitan's November Issue — PHOTOS
(Celebuzz)