Kerry Washington Is Pregnant — No, This Does Not Count as a Scandal!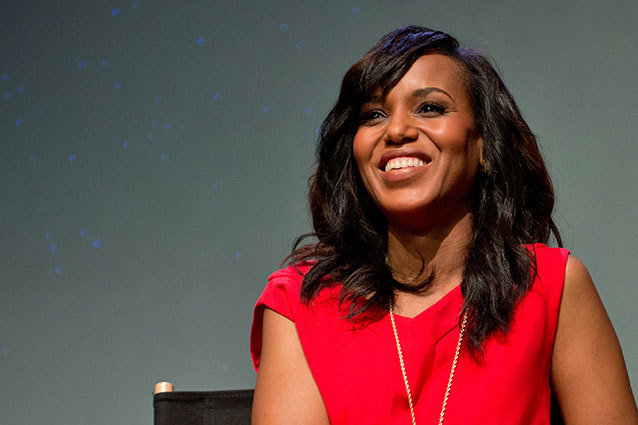 Noam Galai/WireImage
After years of delivering impressive performances, Kerry Washington is finally getting her due in the public eye. Her starring place on the hit political drama Scandal, as well as her major (albeit criminally underwritten) role in Quentin Tarantino's Django Unchained, have earned Washington some newfound popularity… and with that critical appreciation, of course, comes a heightened attention on her personal life. As such, we are excited to hear that Washington has announced that she is pregnant, as reported by Us magazine.
The film and television star is four months pregnant, managing to keep the news under wraps with the stealth of her Scandal character Olivia Pope. Washington and husband, professional football player Nnamdi Asomugha, got married in June of this year after beginning their courtship in 2012. This will be the first child for both Washington and Asomugha.
The big question that many are bound to ask is whether or not the pregnancy will interfere with the taping of Scandal… or, better yet, whether it will be written into the show. Sure, Olivia Pope isn't really setting out to start a family at this time… but that's what makes it a scandal!