Other Artists Who Should Perform In Space À La Lady Gaga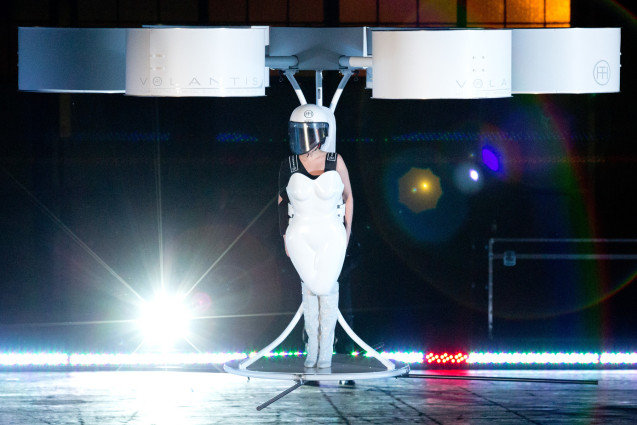 WENN
It was recently announced that Lady Gaga will be the first singer to perform in outer space, and we all released a collective, "Well yes, that makes sense." Mother Monster's first concert in space will surely be out of this world (zing!) but we can think of a few more artists who should totally follow suit and get an intergalactic gig. Here are some folks we'd love to see go Gaga and perform in space.
If you've ever watched her MTV reality show, Ke$ha: My Crazy Beautiful Life then you know that she's already, most likely, part alien. We'd love to see her bring that glittery, sweaty party into space where it belongs.
Because, duh, he could perform one of the best songs from his debut album, "Spaceships"!
It's like their whole look was invented for this gig alone. Plus if they perform "Get Lucky," it'd be a great way to get Pharrell up there. And something about Pharrell makes us think that he's been dying to go into space.