Khloe Kardashian Covers Up For Kardashian Swimwear Kollection Shoot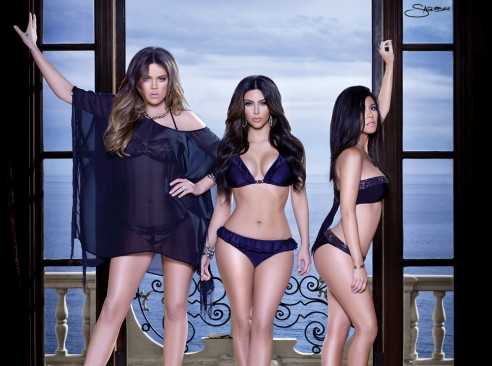 The Kardashians are taking over the world… well, the fashion industry at least. Kim, Khloe and Kourtney just introduced a swimwear line to their already famous Kardashian Kollection sold exclusively at Sears. And, on March 28, Kourtney revealed a sizzling new ad of her and her sisters posing in sexy swimsuits from the new line.
While all three sisters look totally stunning, one sister seems slightly out of place. All three are wearing bikinis, but Khloe decided to cover up. What's going on here?The Kardashians definitely aren't a modest Klan.
What do you think about Khloe's choice to wear a coverup over her bikini?
More: