Kim and Kanye Photographed Together in NYC
Kim Kardashian might be "in NYC with the whole fam!," according to her Twitter account, but it was rumored boyfriend Kanye West she was spotted spending time with on Saturday afternoon.
The self-described romantic, whose mom Kris and step-dad Bruce were celebrating their 21st wedding anniversary, hit the streets of New York with West for their second public outing this month.
The two fashion lovers, who were dressed mainly in black, hit the high-end store Balenciaga, followed by a stop at the popular Van Leeuwen ice cream truck. After ending her high profile relationship to NBA star Kris Humphries, Kardashian has opted to keep mum about her love life, saying only that "Kanye and I have been friends for years." The 31-year-old did tweet about her love for the Big Apple saying, "Oh how I've missed New York!," but after seeing that smile we're thinking that's not the only thing she's missed.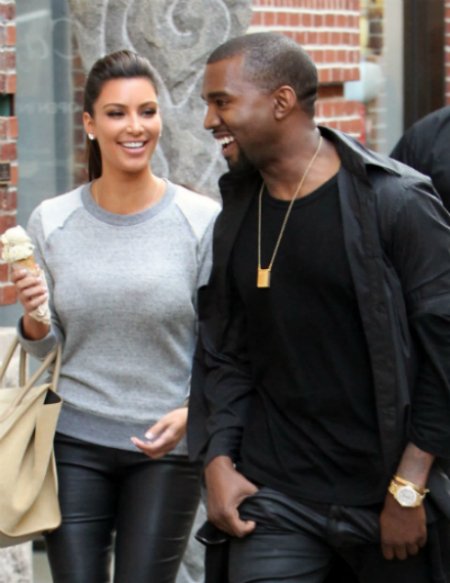 Photo credit: Splash
More:
Kanye West Kroons About Kim Kardashian
Inside Kim Kardashian & Kanye West's Lunch Date — EXCLUSIVE
Jon Hamm Calls Kim Kardashian 'Idiot': Hollywood's Favorite Punching Bag?