Kim Dotcom Returns: Let's Cast the Megaupload Movie!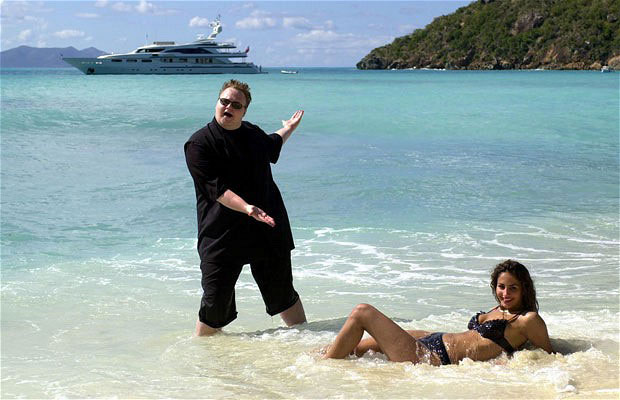 Kim Dotcom, the indicted, outrageous Megaupload tycoon, is back with a new file-sharing service. And the FBI, Hollywood and others are watching very closely. 
A year ago, on January 20, 2012, Dotcom (born Kim Schmitz) was arrested and police seized about $5 million worth of cars and froze about $11 million in bank accounts. Amazing over-the-top photos of him posing on the beach with bikini babes and living it up in yacht hot tubs spread made him a fast Internet celebrity. 
And even though he's still facing charges of pirating copyrighted material and money laundering in the U.S., he boldly announced on Sunday (from his New Zealand mansion) the launch of his new site, Mega, which allows users to store, share and encrypt files. (The big fear? That pirated material will be easily hidden, like a Swiss bank account for data.)
The move certainly has some major implications for the movie and music industries. But could his story have another future in Hollywood? Let's face it, Dotcom's flashy tale is a story begging for a big-screen adaptation (or at least a Lifetime movie). 
Who would you cast as the larger than life Dotcom? Should the King of Queens Kevin James become the Kim of Queens?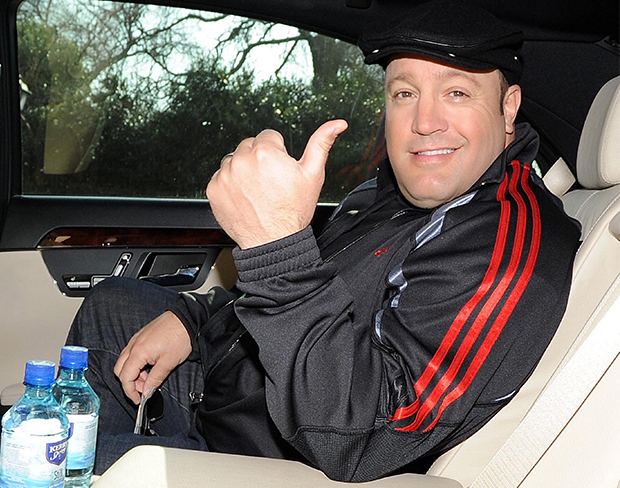 For the role of his beautiful, exotic wife, Mona? Morena Baccarin, far below, from Homeland totally has a lock on it.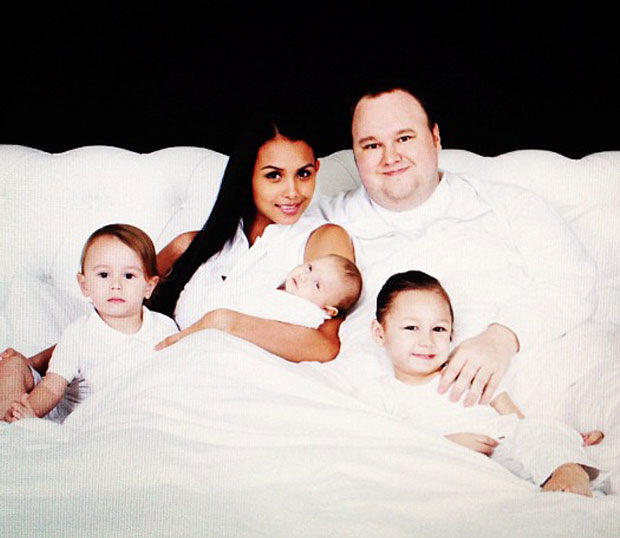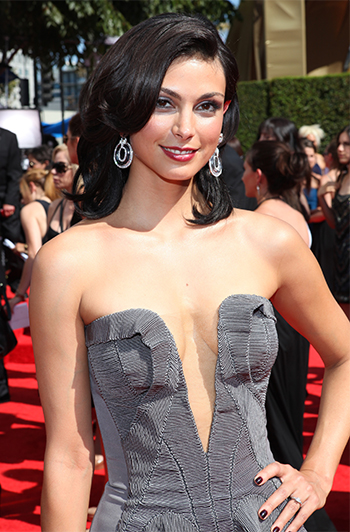 So, tell us in the comments section below: who would you cast? Will Sasso from The Three Stooges and Mad TV? Jack Black? Philip Seymour Hoffman? And would Kim Dotcom dare to pirate his own movie?
[Photos: Youtube, Instagram, Wenn]
Follow Michelle on Twitter @HWMichelleLee
More: 'Game of Thrones' Is the Most Pirated Series of 2012, But What Network Show Finishes Third?
Kristen Stewart and the New World of Internet Hatred
Aaron Sorkin Talks Steve Jobs Biopic: "This Entire Movie Is Going to Be Three Scenes"

Child Stars: Where Are They Now? (Celebuzz)

Craziest Celebrity Swimsuits (Celebuzz)