Home
Celebrities
Guys, It's Official — Kim Kardashian and Kanye West Are Engaged!
Guys, It's Official — Kim Kardashian and Kanye West Are Engaged!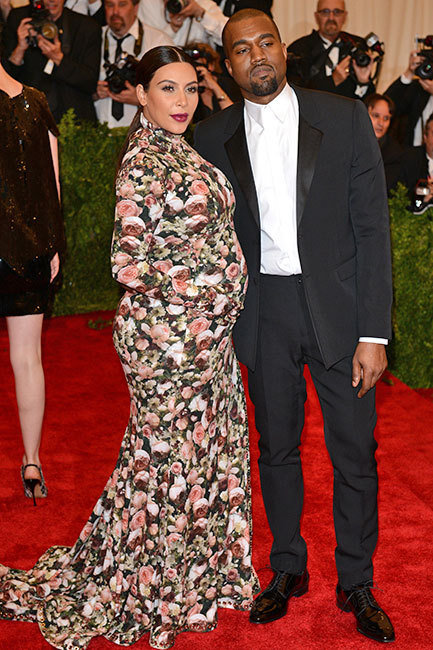 Lia Toby/WENN
In a move that surprises absolutely no one, Kanye West proposed to Kim Kardashian, and she said yes. He popped the question on the evening of Kim's 33rd birthday (Oct. 21), according to USA Today.
In perfect Kimye fashion, Kanye rented out AT&T Park in San Francisco and asked for Kim's hand in marriage in front of friends and family. He got down on one knee and presented her with a 15-carat diamond ring made by celebrity jeweler Lorraine Schwartz while a 50-piece orchestra played Lana Del Rey's "Young and Beautiful," followed by Keri Hilson, Ne-Yo, and Kanye's "Knock You Down." Fireworks and Roman candles set off in the background while the field's jumbo screen flashed the words "PLEEEASE MARRY MEEE!!!", reports E!. Talk about a spectacular birthday surprise. 
The proposal might be way over the top, but you've got to give Kanye credit where credit is due: He definitely knows what Kim likes. All we can say is that we can't wait to see what their wedding is going to be like. (If doves aren't involved, we'd be shocked.)
This will be the first marriage for Kanye and the third marriage for Kim, who recently finalized her divorce from basketball star Kris Humphries.