Kim Kardashian and Kanye West's Romance Stuck in Neutral — Literally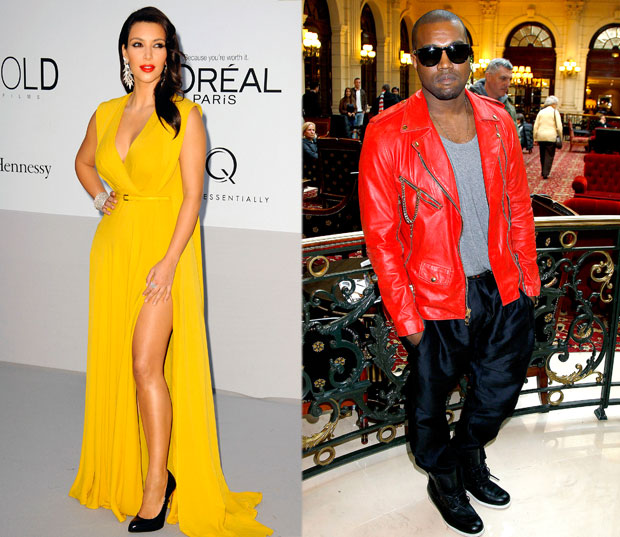 There's no doubt that Kim Kardashian knows a thing or two about style, but it seems the reality star is now beginning to turn to her new beau Kanye West for fashion advice. A clip from a recent episode of Keeping Up with the Kardashians episode (courtesy of Us Weekly), shows the 31-year-old getting wardrobe tips from the rapper while preparing to attend Scott Disick's RYU restaurant opening in New York City.
"I am so happy Kanye is coming with me to Scott's restaurant opening," Kardashian says as West offers his opinion on everything from her dress and jewelry to her purse. "I don't want to make a big fuss about it — we're just hanging out."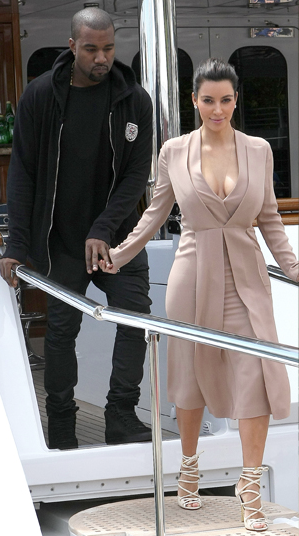 But, of course, we all know the relationship has grown to mean far more than just "hanging out" at this point. In fact, the new Hollywood couple seem almost inseparable these days. Their wardrobe, however, has taken a turn for a… more neutral palette.
For those of you who don't spend your time staring at pictures of Kardashian and West all day long (seriously, what's that like?), let us fill you in on how colorless their wardrobe has become since they started dating. Forget the bright, colorful ensemble we've witnessed in the past (see above) — these two are all about neutral (aka boring) tones these days.
Follow Kelly on Twitter @KellyBean0415
More:
It's a Girl! Kourtney Kardashian 'Overjoyed' About Baby Penelope
Kim Kardashian and Kanye: Twins? Plus: Amazingly Awesome BET Awards GIFs