From Kim Kardashian To Beyoncé: Parenting Tips From The Most Beloved And Most Hated Celebrity Moms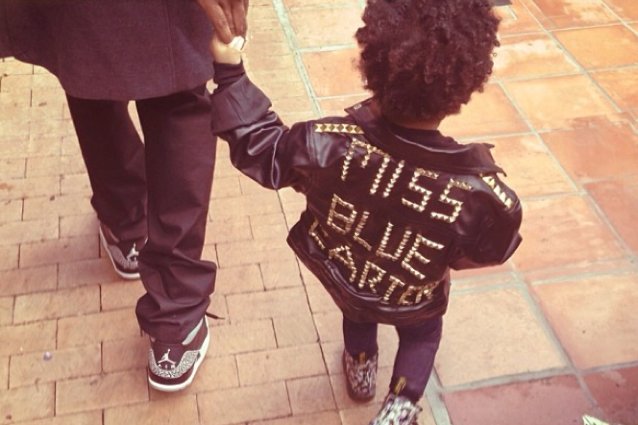 beyonce/instagram
Motherhood can be a tricky thing, and when you're under the scrutiny of the public eye it's probably even trickier. Plus, we consumers of celebrity pop culture love to play favorites, and it seems like there are the celebrity moms we love to love, and a host of others that we love to hate. But who's to say that we can't learn something from all of these ladies? Here are a few parenting cues we can take from the most beloved and most hated-on celebrity moms. At the very least, they've all taught us that a little eyeliner and a blowout goes a long way, especially when there's a baby on your hip.
Kim Kardashian: It's Never To Early To Expose Your Kids To The Art World
Kim Kardashian may have made some questionable moves post-partum. Yes, there was that booty-popping picture on Instagram. And some people criticized her for leaving baby North behind and going to Paris with fiancé Kanye West. But she has also exposed her baby girl to some pretty cool things. Baby Nori recently attended Art Basel in Miami, and was hanging out with (her possible future art teacher) Jeff Koons.
Beyoncé: Even The Busiest Moms Gotta Make Quality Time
Now obviously there's no real way to determine whether or not Beyoncé is always with little Blue Ivy, but these two appear to spend a good amount of time together. Even while on tour, or filming documentaries (see above) Bey's Tumblr shows that she puts in lots of cuddle time with little BIC. They hit up the beach, dress up for Halloween, and seem to make the best of a busy life.
Gwen Stefani: A Lot Of Fresh Air Does The Body Good
Gwen Stefani (who's currently expecting another baby with hubby Gavin Rossdale) is constantly photographed while out and about with her adorable boys Kingston and Zuma. Granted, there's usually a nanny pushing one of the strollers in the background, but the pop singer clearly makes it a point to get out with her boys and let them run loose. This is a good thing.
Gwyneth Paltrow: Foreign Languages Are Dope
For many reasons (some that make sense and some, not so much) mothers the world over (and non-mothers too) cannot stand Gwyneth Paltrow. There's this whole anti-GOOP movement and it's fine, except for the fact that she does have some pretty cool techniques. If you're a parent trying to get your kids away from the television, Gwyneth has a pretty cool idea. A while back she came out and said that she does not allow her children — Apple and Moses — to watch television, unless it's a French or Spanish-language cartoon. Say what you want, but that's kind of an awesome way to introduce other languages and cultures to your kids.
Miranda Kerr: 'Namaste' Baby
The Australian supermodel is a practicing Buddhist and has been known to take little Flynn to the occasional yoga session. Totally adorable, and a totally great way to get your child to incorporate movement, meditation, and positive energy into his/her life. Miranda also tends to look impossibly fabulous on these little excursions — it's okay if you want to Instagram-stalk her for tips in that department.