Kim Kardashian Goes to Jail! (On TV!)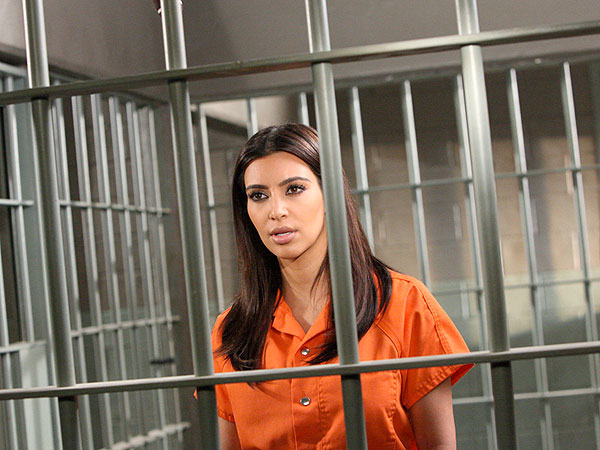 Woop! Woop! That's the sound of the police! And they're coming for you, Nikki LePree Kim Kardashian. According to People, Kim makes a return to the set of Drop Dead Diva on August 26–but all is not hunky-dory for her relationship guru's character. That's right! LePree is getting clinky rather than kinky. It's the slammer for you.
But WHY in the world is her character locked up and servin' jailtime realness? Well, last time she was on the show, fans discovered that she'd tricked another character (played by April Bowlby) out of her life savings and skipped town. Ice cold, Kim! Her criminal past catches up to her after the rookie mistake of excessive parking tickets. Looks like Stacy Pakery will get her life savings back after all! Nobody likes a grifter, Kim.
Another bastion of the times, Nancy Grace will also appear on the show as herself, no doubt to shed some unbiased, civilized, not-at-all-sensationalized commentary on the matter.
Do you watch Drop Dead Diva? Are you glad LePree is getting her comeuppance? Sound off in the comments!
[Photo Credit: Lifetime]
Follow Alicia on Twitter @alicialutes
More:
Jeremy Renner Joins Growing Kardashian-Hater List
Kim Kardashian vs. a Poodle: Who Wore It Better? PICS