Kim Kardashian and Kanye West Might Name Their Baby North West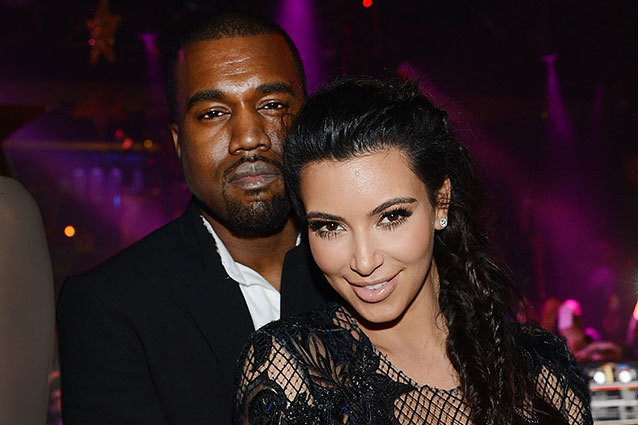 You might roll your eyes at the unconventional name Kim Kardashian and Kanye West have reportedly chosen for their unborn child, but it's certainly not the most bizarre celebrity offspring moniker you've ever heard: North West.
The name sets up the little Kimye baby for a little schoolyard mocking, sure — especially after that elementary school lesson where they teach the kiddos about directions — but their child is going to have a much easier go of it than, say, Jason Lee's son Pilot Inspektor or any of Frank Zappa's (now-adult) children.
RELATED: Kim Kardashian and Kanye West's Naked Magazine Cover
In fact, North West kinda sounds more like the name of a very successful entrepreneur than anything else. He (or she) could start a clothing line, a night club, a shoe store, or a real estate company without doing any sort of name brainstorming whatsoever. He could also be the protagonist in a self-published romance novel, or, like, a waspy prep school kid who summers on Cape Cod.
There's one issue, though: this could mess up our Googling forever. What if you want directions? You'll get gossip about a celebrity child instead. At least Kim and Kanye aren't considering North as a middle name, since that would make things even more complicated. Could you imagine a little Pacific North West running around on the newest season of Keeping Up With the Kardashians?
RELATED: See Kim Kardashian and Kanye West Fat and Old
Now, where do you think the famous couple came up with the inspiration? The seminal 1994 Elijah Wood movie North? Something Corporate's 2003 pop punk/emo album, North? Matchbox 20's fourth studio album, North? A particularly pleasant trip to Seattle? The nation of Canada? We may never know. 
Follow Jean on Twitter @hijean
[Photo Credit: Denise Truscello/WireImage]
---
You Might Also Like:


15 Oscar-Winning Nude Scenes


13 Most WTF Fan Tributes