Kim Kardashian: Konfess You're Dating Kanye
Kim Kardashian seems to think that playing koy about her relationship with Kanye West is the right move. But while the reality star tried to avoid talking about him and his new song "Theraflu" on the Today show, April 6, she also contradicted her own behavior. Hello? Kardashian and Kanye have been flaunting their relationship all around NYC ever since he dropped his new single on April 4.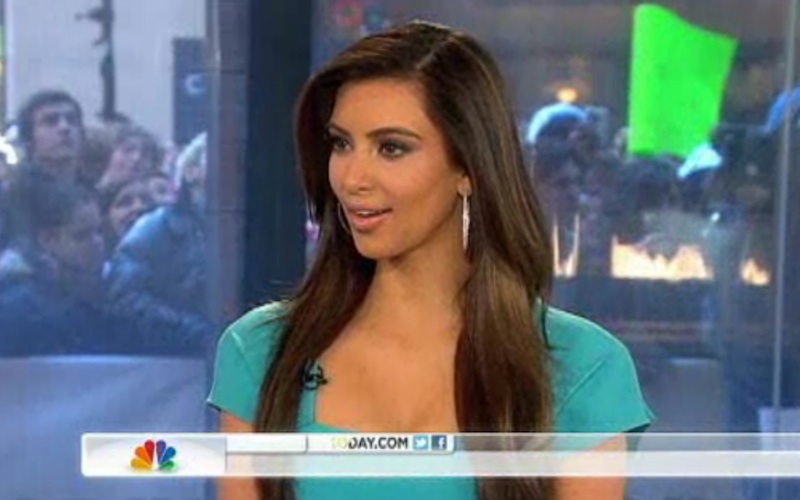 "The movie was really interesting," Kardashian said about their Hunger Games movie date.
She refused to openly admit that she's dating Kanye. "Like I said before, Kanye and I have been friends for years," Kardashian stated. "And, you never know what the future holds or where my life will take me."
The most she would do was agree that she "liked the song."
Kardashian did address her pending divorce from Kris Humphries though. "I have closed that chapter," she noted. "I'm just really ready to move on… It's spring — new beginnings."
Come on Kim, you have already given us more than that. Kanye confessed that he's in love with you. Now, it's your turn to be real, for once, with your fans. Stop denying the obvious. You and Kanye are definitely hooking up!
Click here to watch Kardashian's Today interview.
[Today]
More:
Kanye Kroons About Kim In Theraflu