Kim Kardashian Plays Dress Up as Sophia Loren — PICS
Kim Kardashian is at it again, America! She is taking pictures where she looks like another famous person, and people are paying attention. But not just any pictures are being had; oh no, no. In fact, Kim here is pretending to be an actress (you know, people who are famous for having a talent outside of being attractive). The star of E!'s Keeping Up With The Kardashians took time out from taking pictures of herself being nearly-naked to photograph herself in attire that some might call an homage to the actress in question: Sophia Loren. So naturally, when Kim tweeted these pictures, people took notice–and they compared, contrasted, praised, and maybe even criticized them. That got us thinking about the time Kim had herself a bit of a Marilyn Monroe thing going on, and we see some similarities! Both ladies–like Kim–were well known for them, ahem assets in addition to their acting skills, so I suppose that is where Kim feels a kindred spirit with the ladies. Let's take a look at whether or not Kim pulls either of them off, shall we?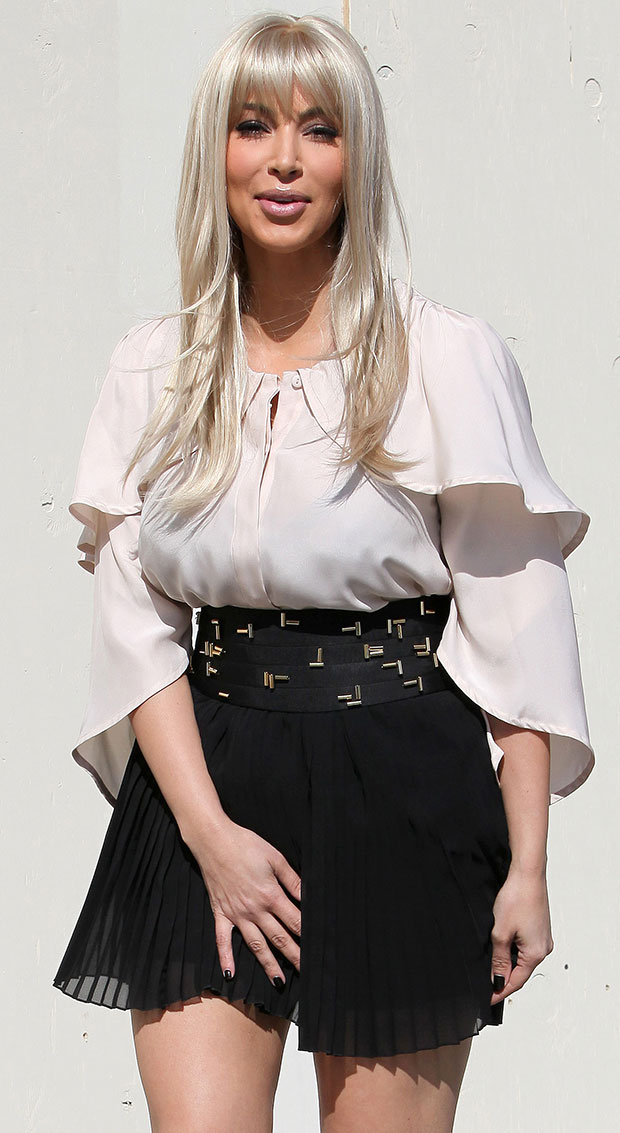 Well this is really more of a Marilyn "moment" rather than a straight up homage to Hollywood's most notorious starlet, right? Because that wig is just a long, hot mess. And everyone knows that Marilyn was all about the pageboy look. Her hair at her shoulders, curled up at the ends with a wave. This wig is more "Britney Spears circa 2007″ or "Kim Zolciak circa now" than Marilyn Monroe. BUT! She is certainly having a flying skirt moment, and the pleats in the skirt help to mimic that classic pose of Marilyn above the grates. Since we're in the Olympic spirit and all, we're going to have to judge. And overall, we'd give this impersonation/homage a 3.7 out of 10.0. Blonde is SO not your color, Kim.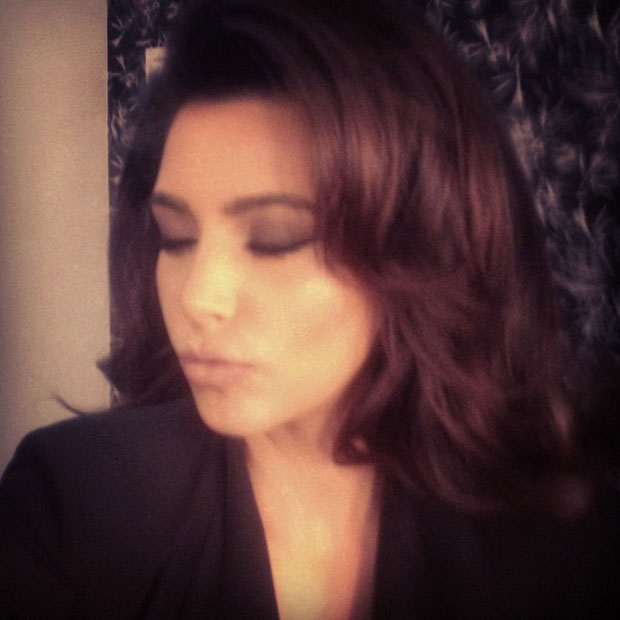 Alright, alright. This is a bit better. The makeup is definitely classic Loren, and there's a similarity in their sex appeal, that's for sure. The hair works, even the pose. Alright, I'm getting where you're going with this, but not 100% sold. Let's see the others…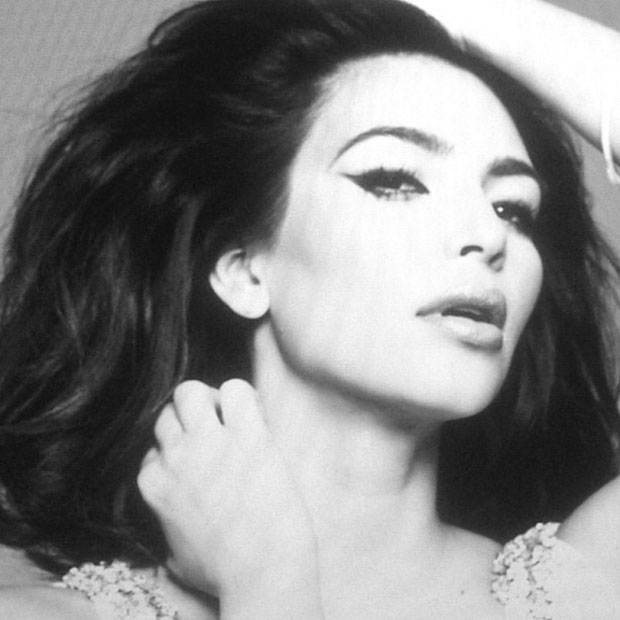 Alright, OK, I see it a bit! Also, someone should teach me how to perfect that eye makeup because it is ON POINT and super envy-inducing. But there's one more left, still!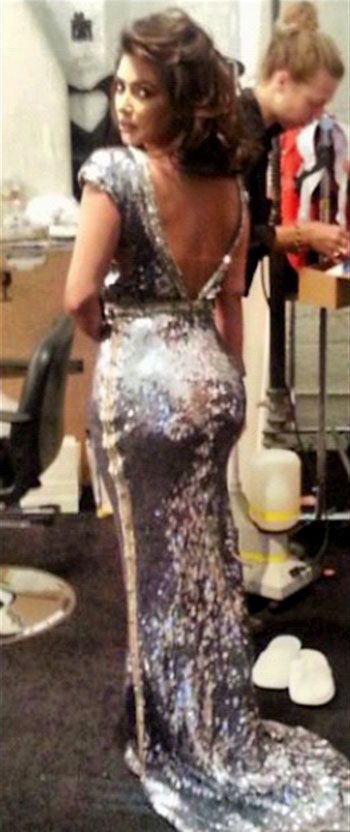 Oh, look! It's Kim's shining asset. I mean, this doesn't really convince me of the Loren thing, though a sparkly dress is always fun–especially when it is as pretty as that dress is. But I'm still borderline on her mimicry skills. Kim, you need to look straight into the camera. Loren had a strong gaze that was also sensual, you're just giving us sex kitten in all of these. I believe a visit to Tyra Banks' School of Smize would help a bit to truly capture the essence of Sophia Loren. But it's certainly a more admirable homage than Marilyn. So for that, the judge from California gives you a 5.4 out of 10.0
What do you think of Kim's dress-up shots? Did she nail it or are they all wrong? Let us know in the comments!
[Photo Credit: @KimKardashian]
Follow Alicia on Twitter @alicialutes
More:
Kim Kardashian & Sisters Reveal Racy Pics 10 Times This Year
Kim Kardashian Strips Again: Celebs Who Dare to Be Bare too Often