Kim Kardashian's Pregnancy Scare: It's Officially Time For Her to Take it Easy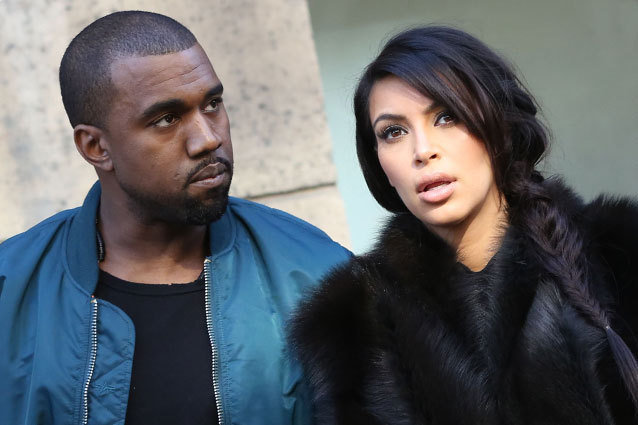 Okay, Kim Kardashian: enough is enough. You need to take a break from constantly being in the spotlight and traveling the world to make appearances anywhere and everywhere with "your girls" or your beau/baby daddy Kanye West. We're not saying this as an American population that is simply exhausted by the Kardashian reign (though, we are); we're saying this as people who are actually concerned for the well-being of your unborn child. 
RELATED: Kim Kardashian's 'Hideous' Maternity Wear Sends Blogs Into a Tizzy
Look, we get that being a ubiquitous reality television star requires selling your soul for constant exposure, no matter how tacky or ill-advised, so that you don't fall off the cliff of irrelevancy never to return again (how's it going down there, Jon Gosselin?) — but your kid sure doesn't have a say in this. 
The New York Post reported that Kim was "rushed to a doctor in Los Angeles on Tuesday night when she feared she was having a miscarriage after returning from Paris fashion week … And while it was fortunately a false alarm, Kim has now been ordered by her doctors to stop overdoing it and get more rest." 
RELATED: Kim Kardashian's Surprise Baby Shower 
The most upsetting bit in the entire Page Six article, however, is that a source claimed, "Kim's not respecting her pregnancy. She's running around, working out seven days a week. She's working with two different trainers to control her weight." 
Now, as we noted yesterday, one must always keep in mind that these stories are coming from the Post, but Kim Kardashian not taking a break from her fame doesn't sound all that far-fetched. Still, not even the cruelest Kardashian ill-wisher would wish something as tragic as a miscarriage on anyone in that family. If anything asks the question of what cost this fame comes at, it's this: putting you and your child's life at risk. 
For once, we're asking you to step away and it's not out of malice or exhaustion from overexposure, it's genuine concern. Take it. We'll actually like you and respect you for it. 
RELATED: It's Happening! Kim Kardashian is Pregnant with Kanye West's Baby
[Photo credit: Fame FlyNet]
---
From Our Partners:


40 Most Revealing See-Through Red Carpet Looks (Vh1)


15 Stars Share Secrets of their Sex Lives (Celebuzz)