Kim Kardashian's 'Hideous' Maternity Style Sends Blogs Into a Tizzy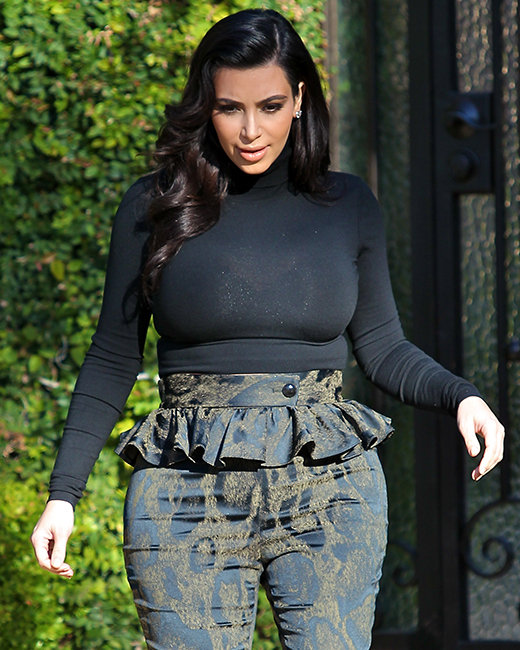 Besides cats, porn and Ryan Gosling memes, the one thing the Internet loves to do? Make fun of Kim Kardashian's clothes. But, surely, now that the 32-year-old reality star/mogul is pregnant with boyfriend Kanye West's baby, she'll get one of those free passes that make her immune to fashion ridicule, right? 
GALLERY: Kim and Kanye's Romance Style: Stuck in Neutral
Well … maybe not. Kardashian stepped out on February 22 in LA in a pair of ruffled snakeskin peplum pants (pictured here), and needless to say, the armchair fashion cops went completely bananas. Here were some of the choice words that critics had for her outfit: 
"hideous"
a "hot mess"
"chintzy"
"unflattering"
"questionable"
"ugly"
a "fashion disaster" 
RELATED: Kim Kardashian's Surprise Baby Shower 
But what do you think, readers? Is it tacky to tease a pregnant lady? Should we all give Kim and her fetus-covering ruffle a "get out of jail free" card for these next six months? Or is she just too easy of a target?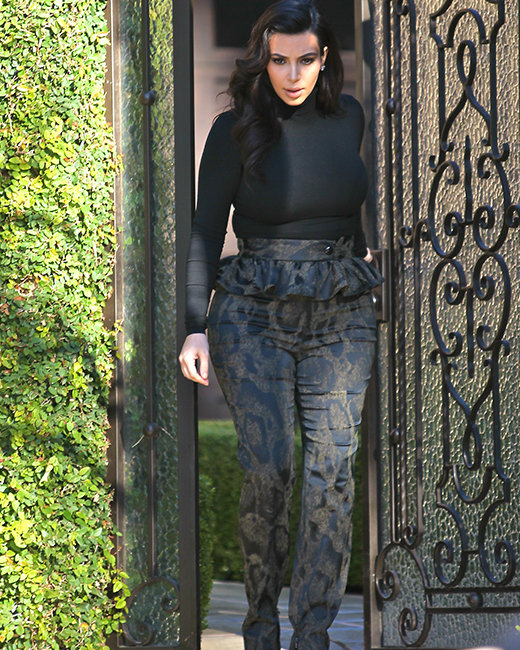 [Photo Credit: Wenn]
---
From Our Partners:


25 Most Scandalous Celeb Twitpics (Vh1)


33 Child Stars: Where Are They Now? (Celebuzz)