Kim Kardashian's Ex Mocks Her New Man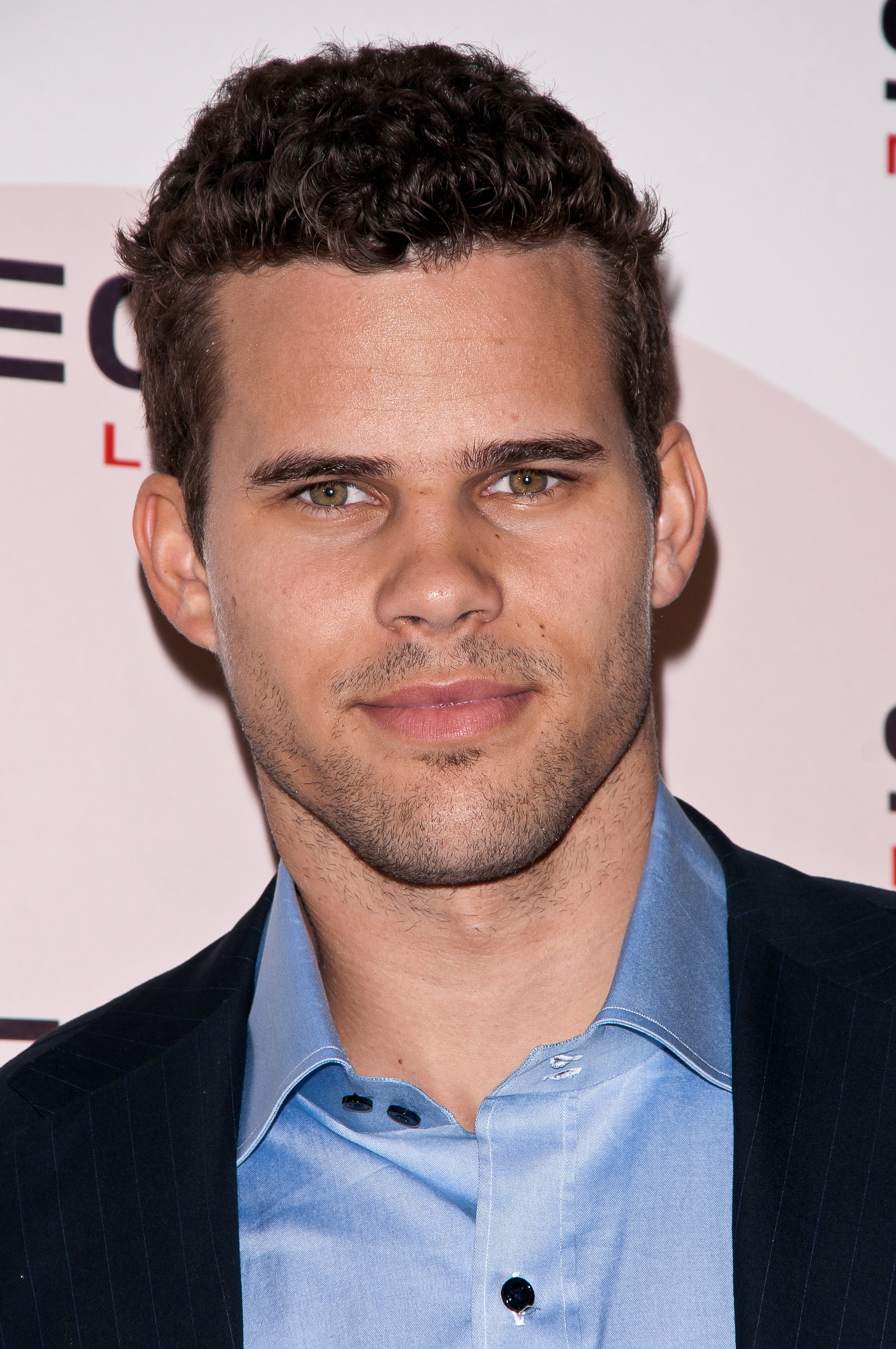 Who knew Kris Humphries had it in him? A funny bone, that is.
The usually serious New Jersey Nets basketball player took shots at ex-wife Kim Kardashian's new love interest in a recent FunnyorDie video. In the skit, titled "Kris Humphries is a Douchebag," the "most hated player in the NBA" meets with a potential management team who has some ideas about ways to make him over. When they try to change his looks by making him wear white plastic sunglasses — similar to the ones Kanye West wore in his "Stronger" video — Humphries tells them, "Guys, this feels terrible."
Their response? "Well, that's cause you have the wrong sunglasses. We don't want you to look like an a**hole, we want you to look like a douchebag." An obvious reference to the lyrics in West's "Runaway" track: "Let's have a toast for the douchebags. Let's have a toast for the a**holes."
The spoof is no doubt retaliation for West's new song, "Way Too Cold," in which the rapper sings "I'll admit, I fell in love with Kim. 'Round the same time she had fell in love wit' him. Well, that's cool, baby girl, do ya thing. Lucky I ain't have Jay drop 'im from the team."
Game Over.
More:
Vote or Why?? Kim K Wants to Run For Mayor
Kim Kardashian Strips Again: Celebs Who Dare to Bare Too Often
Kim Kardashian and Kris Humphries Battle Over Unreturned Gifts
Photo Credit: WENN.com