Kirstie Alley's MASH Board: John Travolta, Patrick Swayze, Who Else?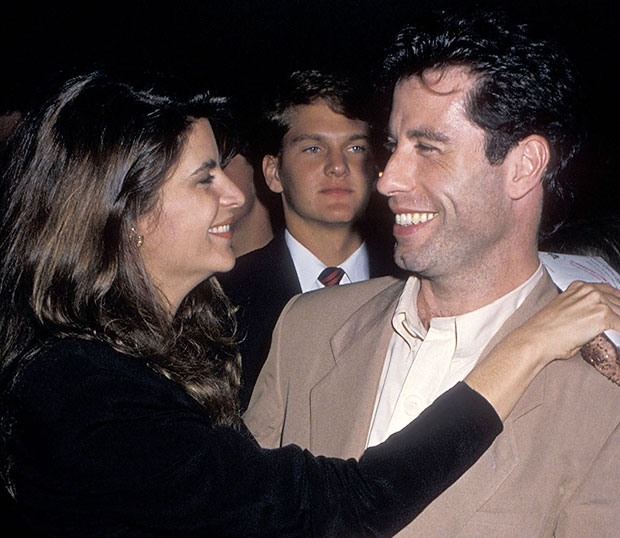 Forbidden love — the most all-consuming variety in the array of humanly preoccupations. In recent days, film and television star Kirstie Alley has come clean about the prohibited affections that plagued her throughout her Hollywood career. Alley told Barbara Walters during an interview on 20/20 that she "fell hard for John Travolta" during their time shooting Look Who's Talking in 1989; Alley called her costar "the greatest love of [her] life" and proclaimed her struggle with desires to run away with and marry him (despite the fact that she was married at the time to Parker Stevenson). Following this admission, Alley spoke with Us Weekly about similar feelings for Patrick Swayze that she experienced during the filming of the 1985 Civil War miniseries North and South. Both Alley and Swayze were married during the time of these allegedly mutual feelings.
It's no easy feat dealing with a case of verbotene liebe. There are plenty of mature ways to handle difficult circumstances like these: counseling, artwork, opening your mind to a healthy relationship elsewhere. But none of these hold a candle to the greatest outlet for romantic turmoil — MASH. The middle school matchmaking game that is guaranteed to land you with your soul mate. Considering Alley's proclivity for falling for costars, we've devised a game of MASH that'll help the Cheers and Dancing with the Stars vet through the trying times of love unspoken (well, now it's pretty spoken, but she waited a good while).
M. A. S. H.
Husband
John Travolta
Patrick Swayze
Ted Danson
Woody Allen
Scott Bakula
Career
Bar manager
Stay-at-home mom for talking baby
Competitive dancer
Owner of lingerie company
Actress
Car
(This one is always just filler)
Location
Boston
New York
Jersey
Los Angeles
Civil War-era America
Sometimes, revisiting the simpler days of junior high is the best way imaginable to confront a complex problem. Thank you, MASH, for making heart-wrenching love seem a little less like an actual thing, and more like something just there to pass the time during fourth period math.
[Photo Credit: Ron Galella, Ltd./WireImage]
More:
Kristen Bell and Dax Shepard Expecting Their First Child
No Doubt Apologizes for Offensive Video Depiction of Native Americans
The Lasting Image From This Weekend's Million Muppet March

Channing Tatum to Be Named Sexiest Man Alive by 'People' (REPORT)
(Celebuzz)