Kourtney Kardashian Baby Photos: What Her Daughter Will Look Like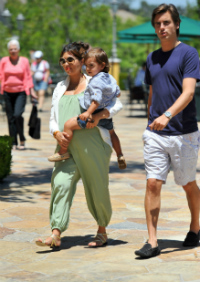 Pregnant star 
Kourtney Kardashian
 is just days away from giving birth to her second child with boyfriend, Scott Disick. And media outlets are tripping over themselves to get their hands on the rights to the first photos. 
Millions of reality fans are dying to know: What will Baby Girl Disick look like?  
Whether you love or hate the Kardashians (let's just assume you hate Disick), one thing's for sure: their kids have some freakishly adorable genes. 
Hands-down, Kourtney's 2-year-old son, Mason, is one of Hollywood's cutest kids. (In fact, he helped spark a major baby name trend. According to the U.S. Social Security Administration, the name Mason shot up the baby name charts to No. 2 in 2011). 
And we know she'll be one expensively-dressed little girl. Her sister 
Khloe
 has already said she can't wait to spoil her new niece. 
"Kourt is the most incredible mother in the world and I am beyond thrilled to see her family grow," she said. "Mason is going to be the cutest big brother to his baby sister, and I know I speak for the entire Kardashian/Jenner/Odom/Disick clan when I say we can't wait to spoil this little girl rotten!"
For a look into the future, look no further than Kourtney and her sister 
Kim's
 own childhood pics:
Beach babies Kim and Kourtney. (Hey, it's Kim's first bikini shoot!)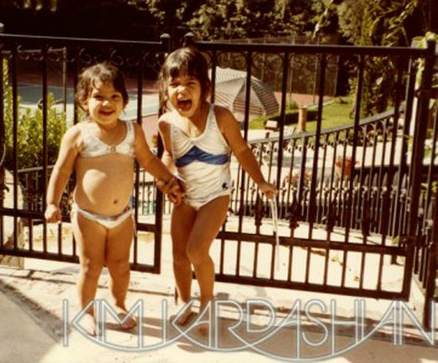 Kourtney (left) and Kim before the kraziness.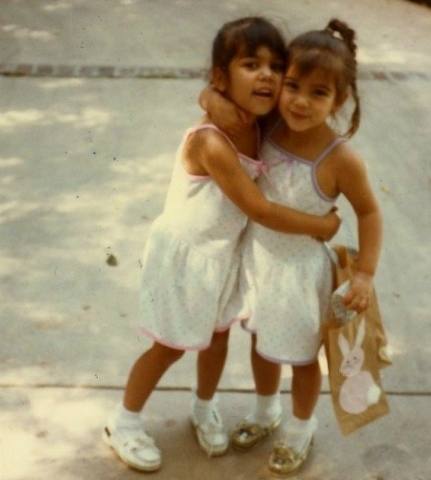 What do you think? Will Kourtney's baby girl look just like her? Will she fetch big bucks for the first baby pics? And, more importantly: how long before Mason and his little sis have their own spin-off show? 
[Photos: Wenn and Twitter]
More: