Is Kourtney Kardashian Still Breastfeeding Mason?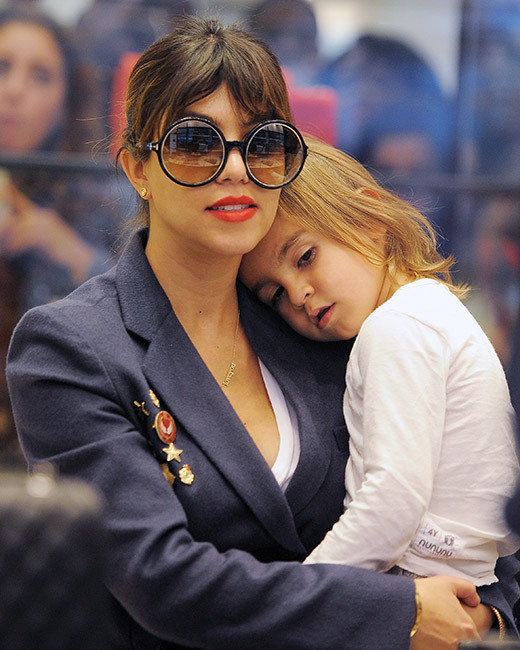 www.splashnews.com
If you watched last night's episode of Keeping Up With The Kardashians you may or may not have been surprised when Kourtney Kardashian hinted at the fact that she might still be breastfeeding her four-year-old son Mason. The episode opened with Khloé (who recently had the best hair week ever, BTW) noting that Kourtney's breasts had gotten a little lopsided (totally standard for nursing mothers). When Khloé suggested that Kourtney stop nursing, Kourtney shut her down and explained that she had no plans to stop nursing because of "vanity" and joked (or maybe didn't joke) that she was perfectly fine nursing a five-year-old.
It wasn't clear if Kourtney, when defending her choice to breastfeed in earnest, was talking about Mason or her 18-month-old Penelope, but she definitely went on to say that she thought mothers breastfeeding school-age children was "cute." Plenty of people find this kind of parenting — often defined as Attachment Parenting — problematic, or just plain weird. (Who can forget that epic TIME magazine cover?) But if you've been watching Kourtney's journey as a mother, it's not surprising that she believes in breastfeeding until the child weens himself naturally. Now back in 2011, Kourtney shared on her blog that Mason had stopped nursing (of his own accord), but it's completely possible that she occasionally nurses him, now that she's also nursing Penelope. Many mothers have applauded Kourtney's public stance on breastfeeding and we have to say that, of all the controversial things the Kardashians have done that might be a big deal, Kourtney's nursing habits are the least problematic. 
Follow @Hollywood_com Follow @shannonmhouston