Kristen Stewart and Robert Pattinson Won't Appear At Upcoming 'Twilight' Conventions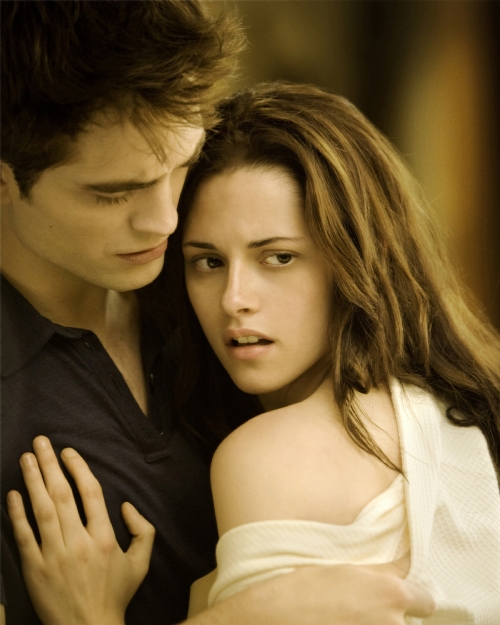 The Kristen Stewart and Robert Pattinson breakup scandal has had everyone worked up over the last few weeks, from Jodie Foster to frenzied fans. The latter likely won't be thrilled when they find out that neither of the Breaking Dawn stars will be on hand for the final batch of Twilight conventions. (Though, hey, for all we know, Foster could be bummed about that, too.)
Neither Stewart nor Pattinson (nor Taylor Lautner, for that matter) will be taking part in this year's fan conventions in anticipation for Breaking Dawn — Part 2, the final chapter in the Twilight saga. The conventions, which will have Twilight talent on hand like Peter Facinelli and Charlie Bewley, are scheduled for Aug. 25 in San Antonio; Sept. 29 in Detroit; Oct. 5 in Parsippany, N.J.; and Nov. 3 in Los Angeles.
Creation Entertainment, which is behind the official Twilight conventions, released a statement informing fans, "Although Rob, Kristen and Taylor will not be with us this time out we will have a super line-up of other Twilight stars and the weekend will be filled with special events, movie prop and costume displays, contests, panels, auctions, parties, exclusive merchandise, music and much more, including some surprises!"
While the headlining stars only attended last year's Los Angeles convention, will the decision to opt out of the 2012 round leave a sour taste in the mouth of fans? After all, Stewart and Pattinson will swallow their pride and promote the film together for the upcoming press junket. 
Still,
Twilight
fans shouldn't take the "snub" to heart. According to
The Hollywood Reporter
, Pattinson's manager said the 26-year-old heartthrob was never scheduled to appear to begin with. "We have not canceled any confirmed professional appearances for Robert. Specifically, he was never invited or set to attend these events."  
Same for Stewart, as a matter of fact; as a source told THR, "This is just another event that she definitely didn't cancel because she was never scheduled to attend in the first place."
Promotion for the final film will be walking a fine line for the stars, Stewart in particular. While the fans have made the Twilight saga the phenomenon it is, the rallies against the 22-year-old actress — who had her own public image woes before the Rupert Sanders mess — have been unforgiving, to say the least. Would the possible sound of boos and hisses hurled at Stewart prove to be troublesome for the wildly successful franchise as it makes its swan song (not to mention a waking nightmare for the already anxious star, who might have some rocky red carpets in the coming weeks and months)? Or would it simply show, once more, how seriously fans take Twilight?
[Photo credit: Summit Entertainment] 
More: