Kristen Stewart Cheated on Robert Pattinson with 'Snow White' Director 
UPDATE: Kristen Stewart has issued a public statement apologizing to Robert Pattinson for cheating: "I'm deeply sorry." 
Typically, we should take all Kristen Stewart and Robert Pattinson rumors with a grain of salt — remember when they got married? — but several outlets including People.com and Us magazine are reporting that the 22-year-old actress cheated on Pattinson, 26. According to the reports, Stewart recently hooked up with her Snow White and the Huntsman director Rupert Sanders.

And Us reportedly has pictures of Stewart cozying up with Sanders, 41 (who is married to 33-year-old model Liberty Ross and has two children that are 7 and 5)) as recently as July 17. See below.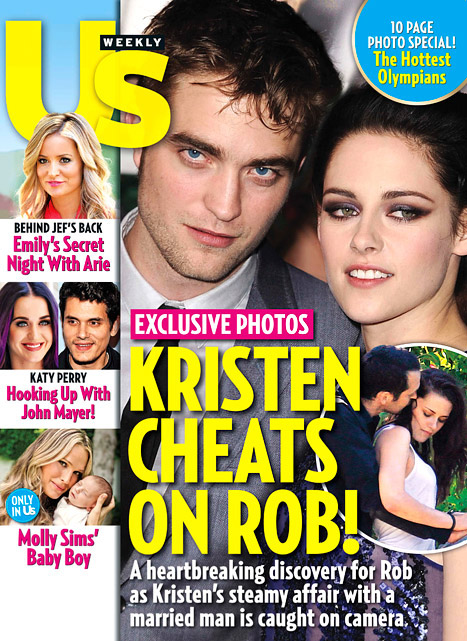 "Kristen is absolutely devastated," a source tells People. "It was a mistake and a complete lapse in judgment … She wasn't having an affair with Rupert. It was just a fleeting moment that shouldn't have happened. She never meant to hurt anyone. She's a good person who just made a bad choice."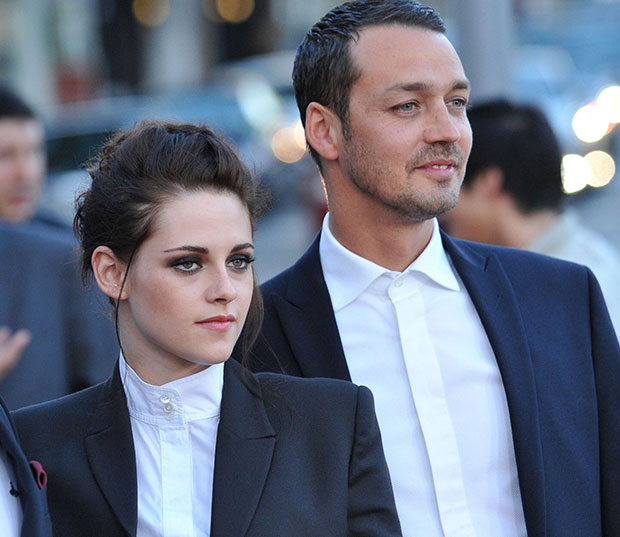 So much for those blissful photos of Stewart and Pattinson, 26, at Comic-Con just over a week ago. Could this mean the end of our favorite Twilight couple? Since when did this become Team Bella vs. Team Edward?
[Photo Credit: Wenn.com, Us, KM/FameFlynet Pictures]
More:
Robert Pattinson and Kristen Stewart: A Timeline of Relationship Rumors
How Kristen Stewart Out-Earned Robert Pattinson by $8 Million This Year
Comic-Con 2012: 'Breaking-Dawn – Part 2' Footage — The First 7 Minutes