Kristen Stewart Does Drag for 'Elle' — PICS
Goodbye, glitter. Now that filming for the Twilight franchise has finished, Kristen Stewart has left her girly Bella Swan style behind, opting for a much more masculine look — at least, in the upcoming June 2012 issue of Elle magazine. In the photo shoot, the actress poses in drag wearing a man's suit, suspenders, and her hair slicked back in a manly 'do. Paging America's Next Top Model, Season 7!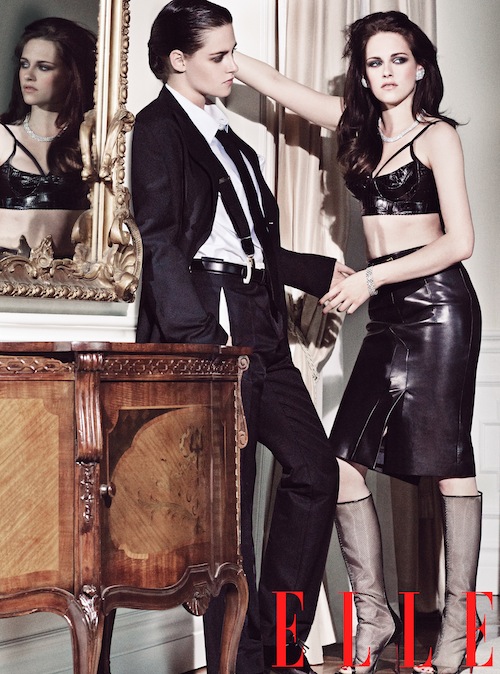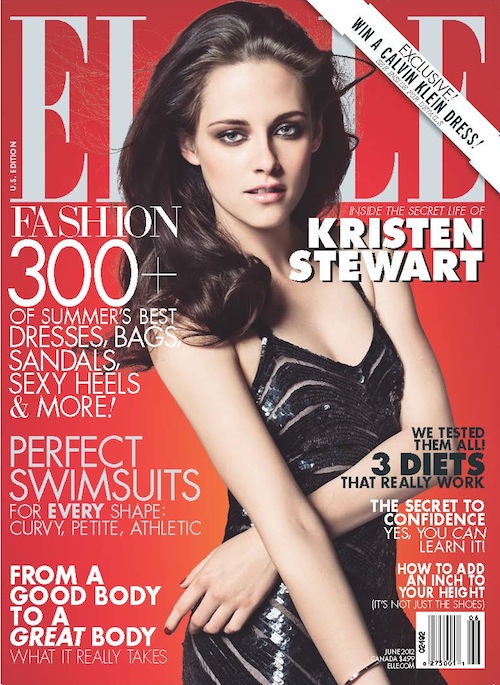 What's that? You want to read a quote from the magazine that will stir up inevitable emotions and smack talk about the 22-year-old Snow White and the Huntsman actress? "I feel boring. I feel like, Why is everything so easy for me?" Stewart says. "I can't wait for something crazy to f**king happen to me. Just life. I want someone to f**k me over! Do you know what I mean?" Your move, Twi-haters.
[Elle, Photo Credit: Tom Munro]
More:
K-Stew, Beyonce and More: Best and Worst Dressed at the Met Gala
Kristen Stewart Beats Emma Watson and Jennifer Aniston for Best Dressed