Kristen Stewart & Robert Pattinson Battle For Dog Custody: Why to Give It Up Already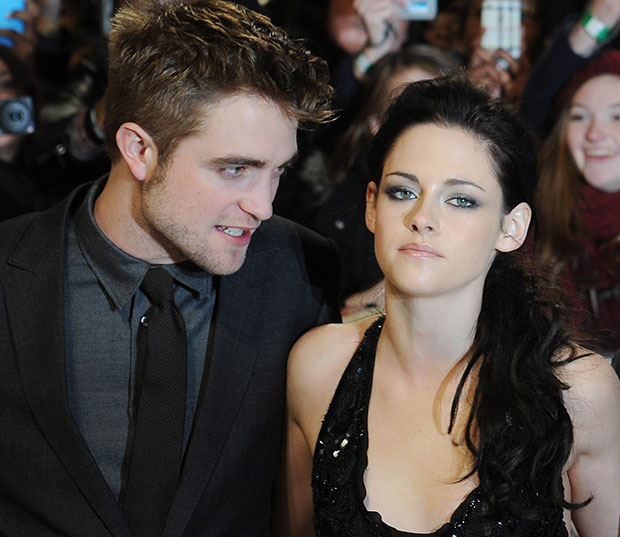 Kristen Stewart may have apologized profusely and publicly to Robert Pattinson for cheating on him with her Snow White and the Huntsman director, Rupert Sanders. But it looks like all the "I love him, I love hims" in the world aren't going to get Pattinson to turn that U-Haul around. (Us Weekly reports that he's currently holed up in Water for Elephants' co-star Reese Witherspoon's place hiding out). 
Now, he's going to hit her where it hurts: he wants the
dog
. 
According to a new report, the troubled Twilight stars are locked in a custody battle over who gets their pooch, Bear. 
And this might take longer to hammer out than Tom and Katie's lightning-fast custody agreement for Suri. 
Co-authors of the book What About Wally: Co-Parenting a Pet With Your Ex, explain why the maybe-soon-to-be-exes should just drop the bitterness and do the right thing: 
LA family lawyer David Pisarra says this type of custody war is becoming common in Hollywood — and in the rest of the country, for that matter. "What I am seeing in my practice is pet parents working out custody arrangements very similar as to what's done with children," Pisarra tells Hollywood.com. "What they usually include are visitation rights, how the costs of the pet will be divided and how boarding and end-of-life decisions will be handled."
Since Stewart and Pattinson aren't married, "there could be a lawsuit filed for ownership or an agreement could be worked out by the two of them which could then be ruled on by an arbitrator," Pisarra continues. "The third option is for the two of them to get together, create their own agreement on co-parenting, and then stick with it."
But, sadly, in the case of angry exes, pets are often used as a bargaining chip (and tools to punish the other person). "I just hope this doesn't turn in to an issue where they are using the dog to get back at each other," noted pet expert Steven May tells us. "That's the kind of selfish act that ends up hurting the dog the most." 
"Dogs, like people, respond to their environment," May adds. "And if they're getting pushed and pulled a bunch of different ways at once, and are surrounded by a lot of fighting, they can very easily develop behavioral problems."
So come on, K. Stew, the ball is in your court. Frankly, you don't stand a chance at winning: you're the villain in this whole mess and more importantly, we all know Bella's not a dog person in the end.