Kristen Stewart Wants You to Smell Oh So Florabotanica
Kristen Stewart has already made her mark as a world-class actress and vampire-dating extraordinaire, but the young Hollywood star is now about to add fragrance model to her ever-growing resume. Stewart announced her plans to be the new face of Balenciaga's new scent, Florabotanica, back in January — and now the official campaign in finally underway, showcasing the actress in a stunning new ad.
Though Stewart isn't smiling (surprise, surprise), the array of colors is immediately eye-catching, which got us thinking what this perfume will actually be like — and what it might say about those who wear it. Though we've already told you what your preferred celebrity fragrances say about you, Stewart could prove to be a nice little addition to this scent-ful breakdown: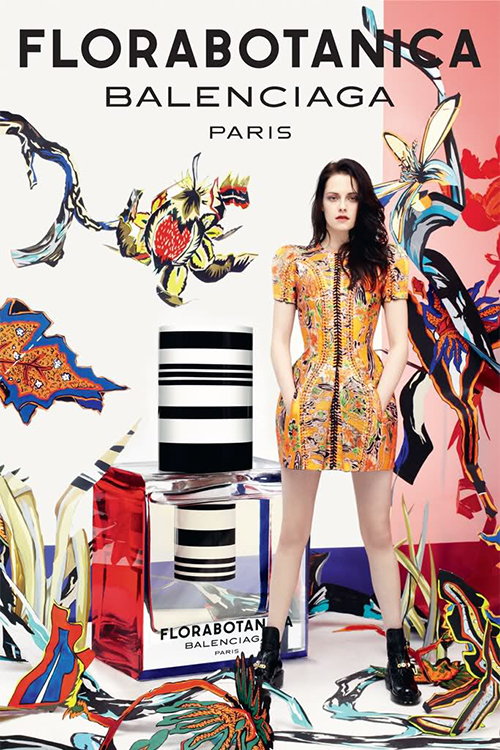 Fragrance Name: Florabotanica
What The Name Sounds Like: The name Robert Pattinson and Kristen Stewart will eventually name their child.
What We Think the Perfume Smells Like: Blood (hey, she's a vampire now, right?).
What It Actually Smells Like: Bright citrus and very floral.
Perfect Consumer: You act like you don't care about anything, but deep down you really do. You enjoyed going through a whole Emo phase in high school and continue to exude your rebellious nature even to this day. And while your fashion sense can be a little iffy at times, you definitely have great taste in men. You aren't afraid to date co-workers.
Click here to check out our other celebrity fragrance assessments and find out what your favorite celebrity perfume says about you!
[Photo credit: John Aquino via Women's Wear Daily]
Follow Kelly on Twitter @KellyBean0415
More: