'Kyle XY' Star Matt Dallas Comes Out as Gay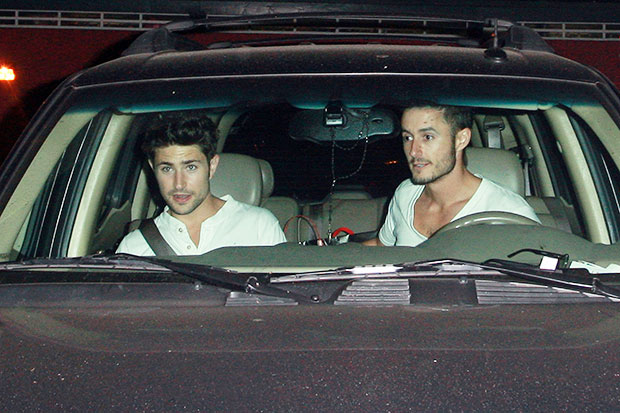 There's nothing better than when a handsome young actor comes out of the closet like former Kyle XY star Matt Dallas (30) did on Twitter on Sunday. A new sexy homosexual means there is one more guy for all of the rest of us sexy homosexuals to lust after and pretend like we have a shot in hell with. Well, not in this case, because Dallas (the person, not the city) is also engaged.
Yes, Dallas made the casual announcement on his Twitter (43,668 followers and counting) on Sunday. "Starting off the year with a new fiancé, @bluehamilton. A great way to kick off 2013!" There is also a link to a picture which shows Dallas lounging on the couch with a dog. We assume that is not the Mr. Hamilton in question.
No, Blue's a musician (and quite a looker himself!) who has worked on songs for Justin Bieber and even has a credit for songwriting on Bieber's concert film Justin Bieber: If You Say Never I'll Never Sing Again. Apparently the couple have been together since 2009, the same year Kyle XY was canceled by ABC family. Still, this is the first time that Dallas has talked about his sexual orientation publicly. But, with a smile like his, you can expect that Out magazine will be asking him to talk plenty in an upcoming issue. Welcome out of the closet, Matt, and good luck with the wedding.
Follow Brian Moylan on Twitter @BrianJMoylan
[Photo Credit: Bauer Griffin]
More:
Ezra Miller Is Gay — How His Experiences Can Strengthen His 'Perks' Role
James Franco's Gay Art Film Trailer is Very Confusing! Watch It Here.
'Gay' Spongebob Squarepants is 'Real Threat to Ukrainian Children'

30 Hottest Lingerie Scenes from the Past 30 Years (Celebuzz)