Lady Gaga and Snooki Start a Trend: Furs… in the Summer?!
The last thing most of us want to think about is summer coming to an end. No one (that is sane, at least) looks forward to those cold winter months when your DVDs of The O.C. are the closest you'll come to the beach all season. You sigh, realizing your adorable Tory Burch thongs — they are a type of sandal, by the way, for the dirty minds out there — and comfy, cotton Urban Outfitters slip dresses will have to stay in the back of your closet for another few months. Instead, you're forced to put on those snow-stained Uggs and that itchy wool coat that's already covered in coffee stains.
While most of us are happy our winter gear will stay stuffed in our closets for at least another few months, it seems that there are some, especially in the Hollywood community, who just don't want to let go of their fuzzy finds. In fact, they are so attached, they're opting to wear them in the months of June, July, and August, where items like chinchilla coats and Lamb Fur Ankle Boots just don't belong.
Why are the likes of Lady Gaga and Snooki sporting these fur items in the dead heat of summer? It's all in the name of fashion, folks. And others are taking note — it seems they have started a trend of embracing hot summer looks. Literally. Check out their interesting choices below!
Lady Gaga's August, Hot Pink Fur Coat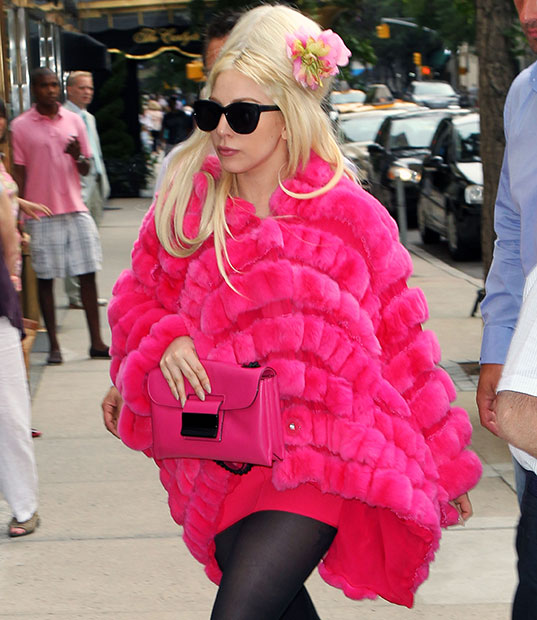 Snooki and Deena Nicole Wear Fury Lamb Boots to the Beach in July.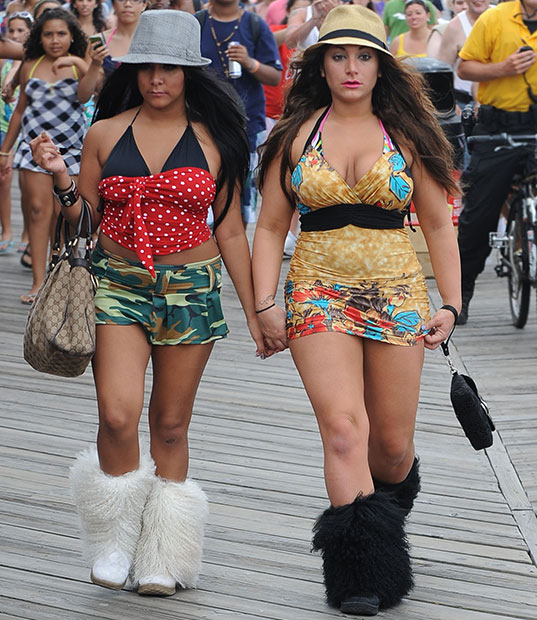 Kim Kardashian's Wintry Cap: A Mid-Summer Staple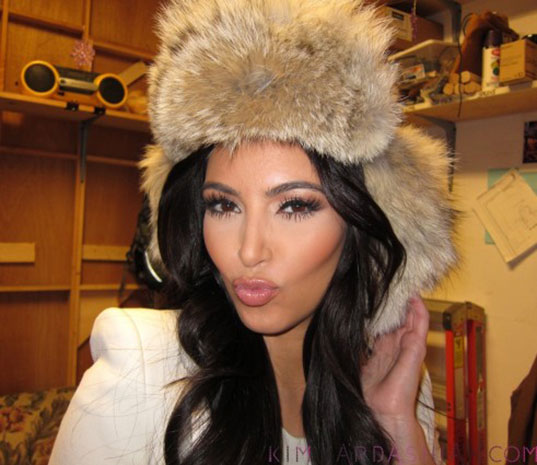 Ke$ha's Vintage Fur for "Take It Off" Summer Video Release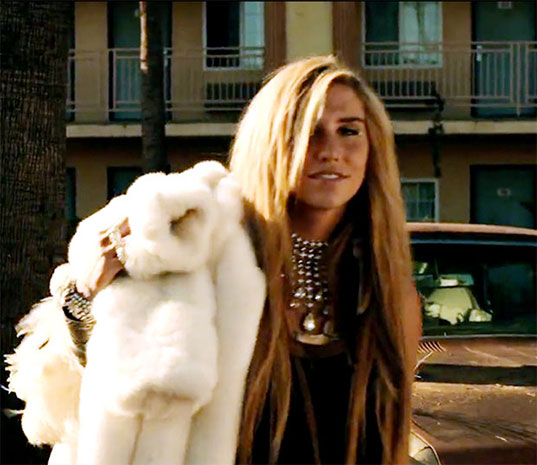 Follow Lindsey on Twitter @LDiMat.
[Photo Credits: Splash News (2); KimKardashian.com; Sony Music]
More:
Lady Gaga, Kate Middleton, and More: Who Makes the September Issue Cut?
The Skimpiest Outfits of the 2012 London Olympics — PICS