Lady Gaga Asks for a 'Body Revolution' and It's Working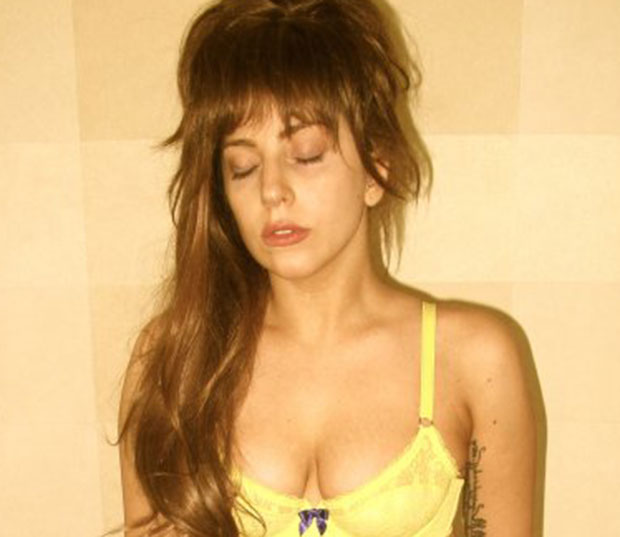 Just days after pictures of her supposedly plumper body hit the Web, Lady Gaga fought back against body-shaming detractors in a personal campaign that takes a stance against discrimination. Though the pop star has admitted to an eating disorder in the past — though it was seemingly ignored by many news outlets at the time who are hailing her recent campaign as a "confession" — Gaga reaffirmed her body image issues in a series of photos posted on her site, Littlemonsters.com, "Bulimia and anorexia since I was 15."
Gaga's "Body Revolution" campaign — which began when the singer posted the pictures Wednesday — has already inspired many of Gaga's own little monsters to share their own struggles. Responding to Mother Monster's call to "inspire bravery. and BREED some m$therf*cking COMPASSION" with the Body Revolution campaign, fans have flooded the page with their own confessions: "This is my side profile. I hate it, my nose is big. I was called "jew nose" but my mama tells me I just have a gaga nose. This is my body revolution," Helen-Marie Hedley writes, along with a photo of her face. Annette G also posts a picture of her body post cancer surgery with the caption, "2 CANCERS, 5 Major Surgeries, 2 Years, BODY REVOLUTION: PRICELESS!Thank You Mother Monster, I'm still smiling :)" And these are just two of hundreds of responses.
But in the past few days, Gaga isn't the only celebrity to bring women's — and men's — relentless body image problems to light. On her talk show, Katie Couric opened up this week about her own battle with bulimia. And thank goodness for their honesty. Fans need to learn that even the strongest and most seemingly confident women can share their own struggles. That there is a giant support system they can rely on, even if it's only through their computer screens. (And considering the sheer number of pro-ana sites on the Web, it's refreshing to see one that doesn't encourage unhealthy habits.) That success doesn't come easy to anyone. And if these celebrities can be brave enough to face their fears, so can we.
Check out more of Gaga's "Body Revolution" pics below.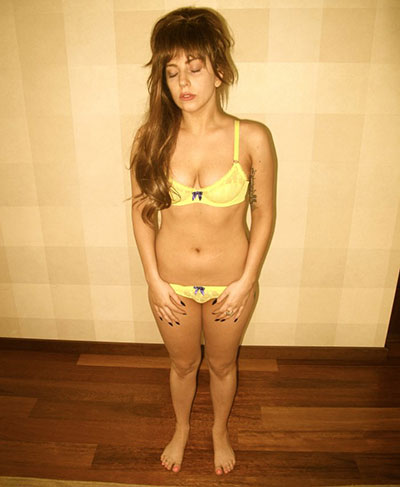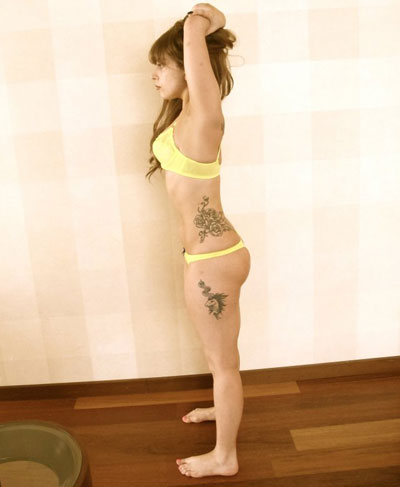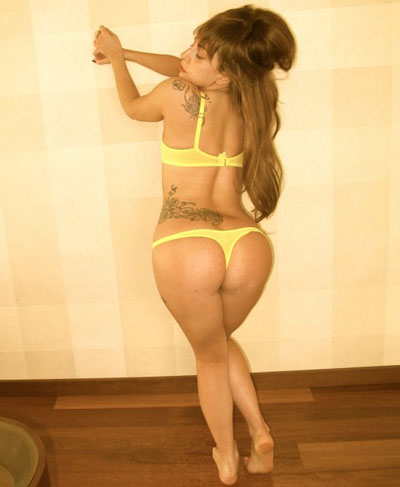 From Our Partners:

Russell Brand Blames Katy Perry Divorce on Incompatibility
(Celebuzz)

(Celebuzz)