Lady Gaga Cancels World Tour for Hip Surgery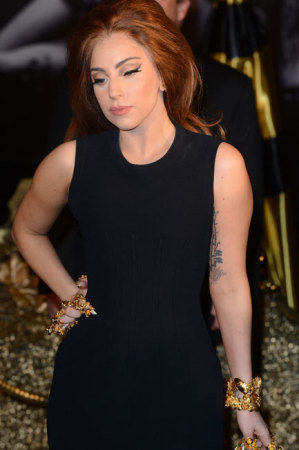 Sometimes, when it rains, it really pours. And for Lady Gaga, that rain is pouring down pretty hard right now. Only a day after revealing she would have to postpone three shows, Gaga has been further sidelined by her injury — forced to cancel the remainder of the Born This Way Ball world tour in order to address her health concerns.
Gaga told fans via Twitter that she was "completely devastated" to postpone the shows after being diagnosed with synovitis (an extreme inflammation of the joints). A total of 21 additional tour dates have now been chopped, in order for Mother Monster to receive proper medical care for her injured hip.
RELATED: Get Free Counseling at Lady Gaga's Concert
In a statement, LiveNation confirmed the news, explaining that "after additional tests this morning to review the severity of the issue, it has been determined that Lady Gaga has a labral tear of the right hip caused by strenuous repetitive movements in her performances." A labral tear sounds pretty painful to us: it involves the ring of soft elastic tissue (labrum) that rims the socket of your hip joints, allowing for the ball at the top of your thighbone to stay firmly in place. With a labral tear, your hip bone can "catch" and general pain. So don't expect a speedy recovery, as Gaga will likely need serious time to recover, followed by a bit of physical therapy.  While the extent of Gaga's injury is not fully known to fans, it seems as thought the issue has been going on for awhile, and that she's been trying to work through it, likely causing more damage.
Here's hoping for a speedy recovery.
[Photo Credit: WENN]
Follow Alicia on Twitter @alicialutes
---
From Our Partners:

'SI's 25 Sexiest Swimsuit Covers of All Time (Vh1)

Pregnant Kate Middleton Bikini Pics Spark Palace Anger (Celebuzz)