Lady Gaga's Fame Commercial: Hints of 'Fifty Shades' S&M? — VIDEO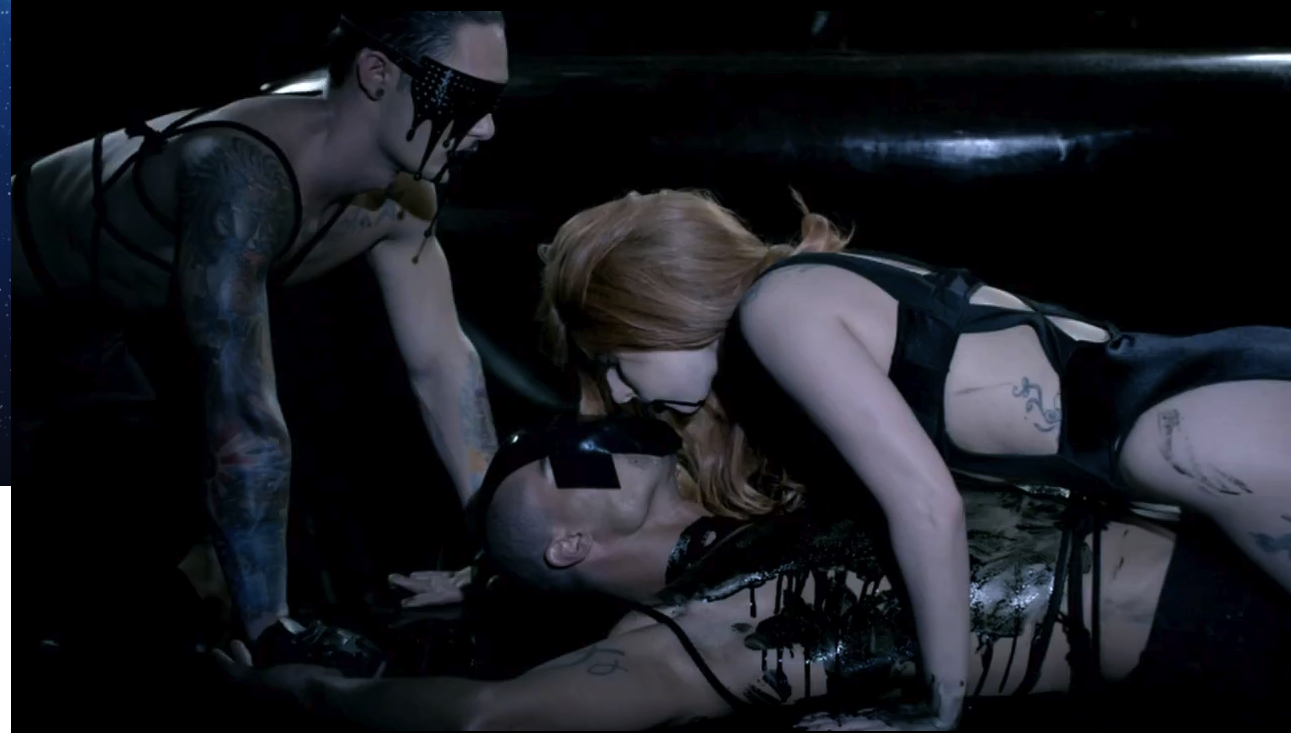 Does Fifty Shades of Grey author E.L. James have a new celebrity fan in the likes of mother monster Lady Gaga? It sure looks that way in the new commercial for Gaga's upcoming fragrance, Fame. In the video, tiny men crawl all over Gaga's nude body as seen in the previous print ad, but there is also a scene where one man holds down another man's arms as Gaga gets on top of the restrained man in her black, bondage-like suit. Hello, female Christian Grey!
If that position isn't provocative enough to hint at Christan Grey and Anastasia Steele's S&M bedroom or torture chamber escapades, there are a few more clues that seem to cast Gaga in the dominatrix role. First, we see what we can only speculate is Gaga laying on her side in a cat-like latex body suit. Then she walks down a row of men that seem to be willing and ready for her command. It's as if Gaga takes her character in this 34-second video to the extremes of Christian Grey's ideals of dominance, though in Fifty, we only see Grey bring one woman, Steele, into his "play room." (At the beginning of the book, Grey does remark that he has done this with 15 women prior to Steele).
Even if this video is just another that can be attributed to Gaga's extremely controversial style, with Fifty Shades craziness on everyone's mind, we couldn't help but point out the similarities.
Watch the video below and tell us what you think. Could Gaga have possibly read Fifty before filming this commercial?
Follow Lindsey on Twitter @LDiMat
More:
PETA vs. Lady Gaga: The Battle of Gaga's Summer Furs
Lady Gaga and Start a Trend: Furs… in the Summer?!
Lady Gaga Goes from Mother Monster to Wolf Mother in 'Machete Kills' — PIC