Lady Gaga's Newest Accessory: Concussion — VIDEO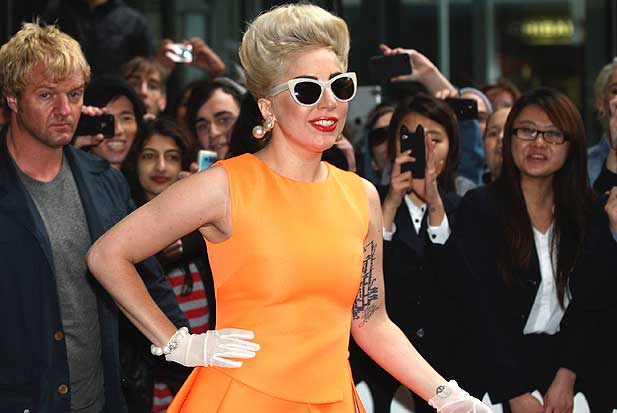 The world's favorite accident-prone superstar has continued her tradition of getting hurt while onstage. Lady Gaga suffered a concussion this weekend while performing in New Zealand on Sunday. In the middle of her hit (pun intended) single "Judas," Gaga was accidentally struck on the head by a pole-wielding back-up dancer. However, Gaga only missed a note before continuing on to perform the remainder of the song. The singer confirmed the concussion to fans later in the evening, but remained to finish out the concert.
This isn't the first time Gaga's injured herself onstage: in fact, the singer's complicated performances frequently result in a slip, fall, or snafu for Gaga. We've included video of the mishap below, as well as some more of Gaga's falls. All in the name of art, eh Little Monsters?
Lady Gaga Fall in New Zealand 6/10/12
'Jo Calderone' Falls at the MTV VMAs 2011
Lady Gaga Piano Fall during The Monster Ball, April 2011
One Big Compilation of Lady Gaga Falls
[Image via Getty]
Follow Alicia on Twitter @alicialutes
More:
Lady Gaga & Justin Bieber Outed as Aliens in 'Men in Black 3'
Madonna Takes a Swing at Lady Gaga (Again) in a Song Mash-Up — VIDEO