Lady Gaga Defends 'Applause' On Twitter, Succeeds in Sounding Like a Hypocrite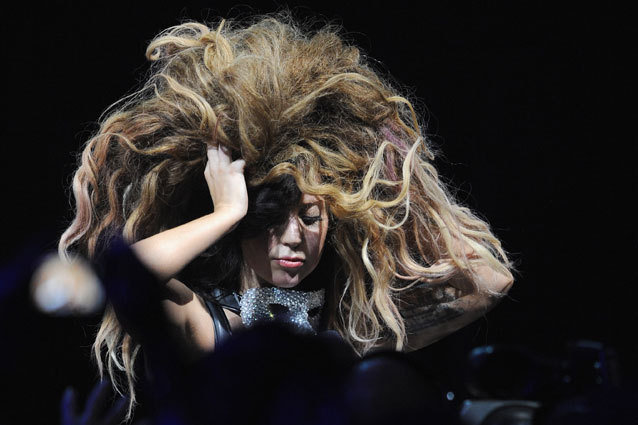 Dave J Hogan/Getty Images
Lady Gaga has had enough of the criticism facing her latest single "Applause," and she took to Twitter to clarify a few things for the masses. Unfortunately, she only succeeded in making it worse. 
Here's the tweetscript, then we'll discuss:
1. "'Applause' is a very meaningful song to me, because it addresses what many think of 'celebrities' today, that we 'do it' for the attention."
2. "But some of us are 'artists' in this group called 'celebrity,' & what we create doesn't live on unless theres an audience to remember it."
3. "So I may need your attention at first, so I can sing you my song. But its the 'Applause' after that let me know if I've entertained you."
4. "Entertainment makes people happy, I live for the 'Applause,' to know I've spread that. I live to hear you cheer, to just be a part of that."
5. "I believe in show business. The 'Applause' is what breeds that thing that I love. When I know i've made you happy. When I know it was good."
So, let's dissect this a bit. First, according to Gaga, celebrities don't do their work for attention from the public. In fact, they are "artists." But, apparently, Gaga doesn't think her art is worth creating unless there is an audience to enjoy it. Furthermore, she needs that audience attention — the applause — for validation that the art she created was good. 
Huh. 
I thought art was about creative fulfillment. I thought art was about expression. I thought art was about catharsis. I did not think art was about validation, or was a synonym for entertainment, or needed to make people happy. Lady Gaga: 
More:
All the People Lady Gaga Imitated in Her 'Applause' Video
Stop Threatening to Light Me on Fire: The Lady Gaga/Katy Perry Beef
Lady Gaga Bares All in NSFW 'Art' Video
 Follow @hollywood_com
| Follow @abbeystone
---
From Our Partners:


A Complete History Of Twerking (1993-2013) (Vh1)


15 Stars Share Secrets of their Sex Lives (Celebuzz)