Lana Del Rey Proves to be Not 'So Legit' in Her Lady Gaga Bashing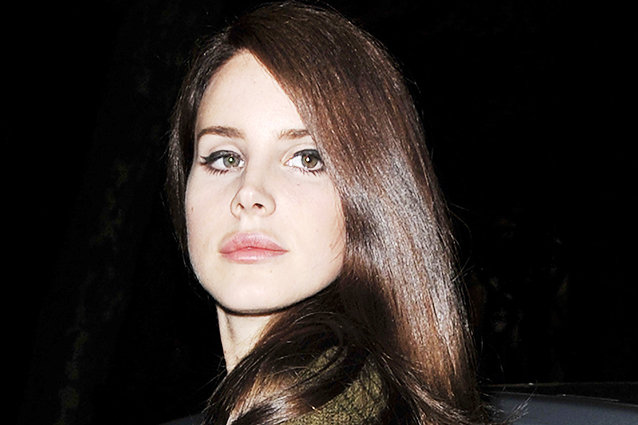 There is a (not so) mysterious demo floating around the Internet titled "So Legit," attributed to Lana Del Rey, that completely bashes Lady Gaga. And it's the very fact that the song slams Mother Monster that is causing the public to point fingers at Del Rey (well, that and the fact that it sounds like her and, according to the Huffington Post, was removed from YouTube by Del Rey's label, Interscope Records). Neither Del Rey's nor Lady Gaga's representatives have commented on the song.
For the sake of fanning the flames, let's act on the assumption that the song is Del Rey's spawn. Where did this beef with Gaga come from? Many weren't aware that Del Rey had such an axe to grind with Lady Gaga at all and it's unclear exactly when or why they might have had a falling out. However, we do know that Del Rey and Lady Gaga started out on similar career paths. Both of them are New Yorkers who appeared on New York's music scene at the same time and Del Rey worked with Lady Gaga under the same manager, Bob Leone. Del Rey even did joint gigs with Lady Gaga under her real name, Lizzy Grant. But Del Rey and Lady Gaga had drastically different relationships with "The Fame Monster," considering that Del Rey only became well known recently and Lady Gaga has been a household name for years. In "So Legit" Del Rey expresses disbelief that, of the two of them, she was the one who was left in the dust.
Let's take a look at these lyrics and find out how "legit" Del Rey really is, "You're looking like a man, you're talking like a baby /How the f**k is your song/ In a coke commercial crazy."  Now, that's just aggressive. The song takes a turn by morphing into a lament of what Brooklyn used to be and somehow tries to blame Lady Gaga for its gentrification. 
Del Rey then seems to go for the jugular by overtly attacking Lady Gaga: "Stefani, you suck/ I know you're selling twenty million/Wish they could have seen you when we booed you off in Williamsburg." Whoa, a little personal there with the name! But oh, the irony — little did Del Rey know that she would be booed off SNL years later. 
We can only cross our fingers that Gaga takes a note from the infamous Eminem/Mariah Carey feud and releases a rebuttal. 
Follow hollywood.com on Twitter  @hollywood_com | Follow Maité on Twitter @MaiteCubilette
More:
Lady Gaga Reveals Album Release Date of 'ARTPOP' 
Elton John Makes Lady Gaga a Godmother 
Besties Lady Gaga and Tony Bennett to Record Duet Album
---
From Our Partners


Battle of the Bikini Bodies (Celebuzz)


Complete Guide to Strippers in Movies and TV (Vh1)