Leighton Meester's Momma Drama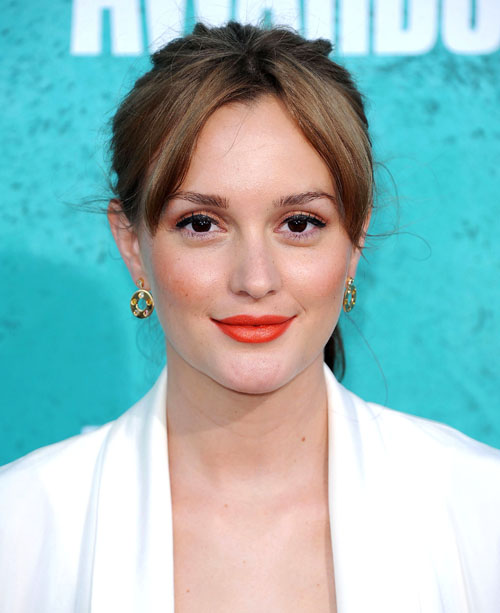 Good evening, Upper East Siders, Gossip Girl here with a salacious tidbit ripped from the headlines. It seems our fair Leighton Meester's had a scuffle with the law. Poor Mommie Dearest, all she wanted was a new face. Trouble is, she's stealing from her breadwinner. Now that's a scandal that's hot out of the oven, indeed. XOXO, Gossip Girl.
Jokes aside, it seems like Leighton can finally close another chapter on her crazy life story. Homegirl's life has been hectic, to say the least! I, for one, look forward to the days when she is an old and acclaimed actress, because her biopic is going to be truly fascinating. Earlier today it was reported that the girl also known as Blair Waldorf had won a lawsuit against…her own mother?
It was reported that Leighton filed suit against her mother Constance after it was alleged that Momma Meester spent money set aside for her younger brother Lex on things like plastic surgery, Botox and hair extensions. The money (allegedly $7,500 a month) was sent home to take care of Lex's medical bills (of which there are apparently many, as it is said that the boy has had a multitude of severe medical issues). However, Momma Meester told the judge that she and Leighton had a verbal agreement that Leighton would take care of her forever–which apparently means getting plastic surgery? Smelling the manure in the air, the judge sided with Leighton and ruled that no such agreement was made; meaning no more Botox! Leighton didn't even ask for the money back, just a ruling to make it stop. Sounds like she's a bit more mature than her ol' mom.
This isn't the only ridiculous story from the life of Ms. Meester, so we've decided to play a little game with you we just made up called Gossip Girl or Leighton's Life. Can you guess which is real and which is from the life of Ms. Waldorf? Answers at the end!
1.) Her father divorced her mother and ran away with his male lover to France
2.) Her mother was serving time in a federal prison for involvement in a drug ring that smuggled marijuana from Jamaica to the United States when she was born.
3.) She was pregnant with a prince's child and lost the baby in a car accident.
4.) She lived in a halfway house the first three months of her life.
5.) She worked as a model for the famous Wilhelmina modeling agency.
6.) She had a one-night-stand with her ex-boyfriend's uncle.
On or off the screen, Leighton keeps busy. And seriously, someone option this girl's life to be a movie. We'd totally watch it.
( Answers: 1.) Gossip Girl 2.) Leighton's Life 3.) Gossip Girl 4.) Leighton's Life 5.) Leighton's Life 6.) Gossip Girl)
Follow Alicia on Twitter @alicialutes
More:
Leighton Meester wins court battle against mum
Leighton Meester to finish album after Gossip Girl ends