Lena Dunham Is Writing a Book, Vying to Be 'A Voice of a Generation'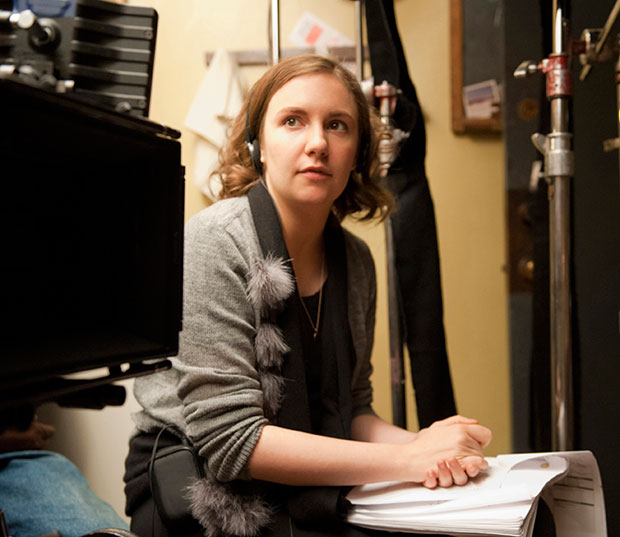 It is important to separate a creative force from his or her literary embodiments. Hunter S. Thompson is not Raul Duke, Jack Kerouac is not Sal Paradise, and Lena Dunham is not her Girls character Hannah Horvath … although, these characters have got to come from somewhere.
Dunham seems to be channeling her inner-Horvath in her development of a new book: Not That Kind of a Girl, which the New York Post deems reminiscent of the late Helen Gurley Brown's 1962 advice book Sex and the Single Girl. With the non-fiction book, Gurley Brown took strides in applying ambition and empowerment to female bachelorhood and introduced new attitudes regarding female sexuality. You might not be able to call Gurley Brown the sole purveyor of the nation's shift in the way people viewed sex and gender, but she certainly played a role. To borrow a phrase from Hannah, she was "a voice of a generation."
And this is what Dunham herself seems to be striving to do with her new book, which she is presently shopping to publishers and is estimated to go for no less than $1 million. Following an auction on Friday, Dunham plans to meet with the five highest bidders to make the choice of who will handle the publication of Not That Kind of a Girl.
With Girls, Dunham has already staked her claim on the representation of her demographic. Dunham has already identified herself as one of today's most invaluable active young artists, helping to create and share new ideas about new things and new people in new ways. And Not That Kind of a Girl should only further these efforts. In yet another medium is Dunham bound to provoke a broadening of fans' perspectives on the themes of youth, womanhood, and life in general. With her fresh, honest, liberating take on the world, Dunham's first book should breed important ideas. She is definitely a voice of this generation, and one that needs to be heard. 
[Photo Credit: Jojo Whilden/HBO]
More:
Arnold Schwarzenegger's 'Total Recall' Memoir Reveals His Darkest Secrets
13 Amazon Reviews of 'The Casual Vacancy' Reveal That J.K. Rowling is Tearing Us Apart
Does J.K. Rowling's 'The Casual Vacancy' Really Need to Be Banned?
From Our Partners:

Caught In the Act: Chris Brown Photographed Leaving Same Hotel Where Rihanna Is Staying — PHOTOS
(Celebuzz)

(Celebuzz)