Lena Dunham's Revenge: Looking Damn Sexy on the Cover of 'Rolling Stone'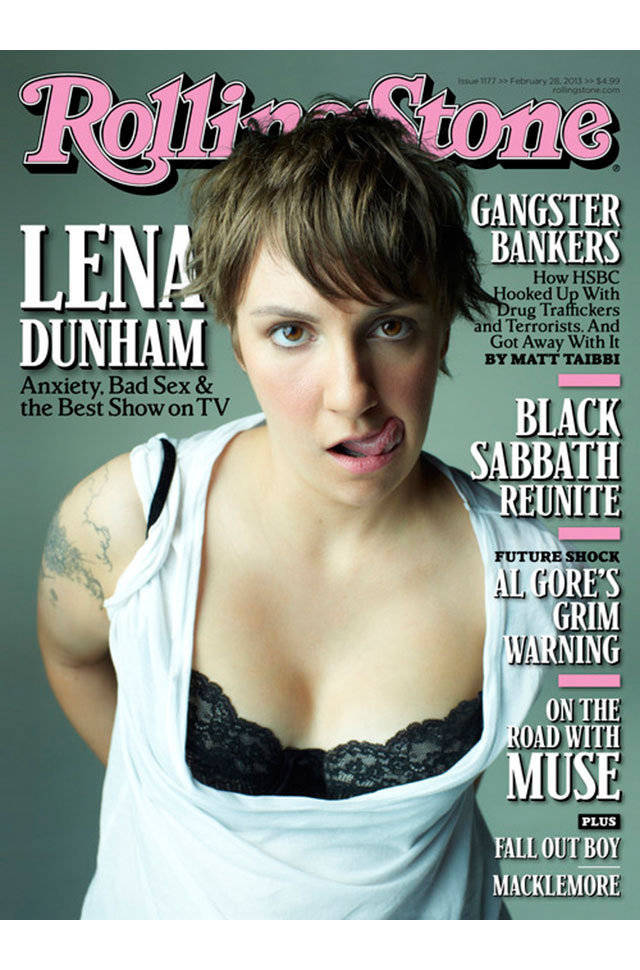 There's a simple reason Sunday night's episode of Girls attracted waves upon waves of attention: Lena Dunham is not your average Hollywood pop tart, and for some people whose life experiences are apparently limited to the glossy covers of magazines, big budget movies, and sexy CW shows, watching her sexcapades with Patrick Wilson seemed highly improbable. "She's not hot enough to get him!" ignorant folks cried. "He's so sexy, he'd never go for her," they continued. Well, insensitive, judgemental voices of the world, feast your eyes upon this: Dunham's revenge in the form of a downright sexy Rolling Stone cover.
RELATED: 'Girls' Recap: Patrick Wilson Makes a Sextrance (That's a Sexy Entrance)
Dunham talks to the magazine about, of course, criticism of her HBO show Girls, but what's got our attention is how fantastic Dunham looks in her crinkly white tee and black, lacy bra. (We could live without the mouth thing she's doing, but even with that strange slip of the tongue, she looks fabulous.) Put simply: the girl looks damn good.
And the magazine's cover couldn't have dropped at a better time. Just as she releases her most personal episode of Girls yet, and the one that has inspired the harshest criticisms of her body to date, Dunham drops this bomb(shell) of a cover and blows those nasty words right out of the water.
But even if we disregard the cover and consider only the episode heard 'round the world, the obsession with Dunham's TV-atypical body is astounding, especially considering how exceptionally cute Hannah appeared throughout her stay at her Brooklyn prince's Greenpoint manor. She wasn't slathered in make up, or striking sexy poses, she simply appeared exactly as she is. And that is cute — remarkably so, considering how hard the Girls costume designers work to give Hannah her own particular brand of frump. Yet, as I was marvelling at how perfectly, normally adorable Dunham looked during the episode (and, for what it's worth, on the arm of her boyfriend at the Grammys that same night), the Internet was exploding with criticism, tearing the girl down for her God-given shape.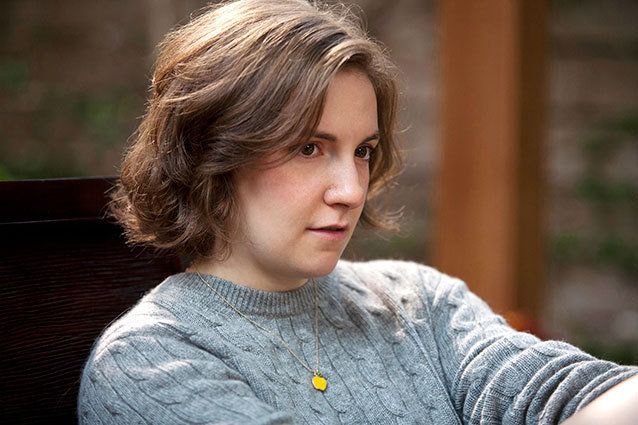 RELATED: Lena Dunham Would Never Get Patrick Wilson, But She Deserves Him
Look, Dunham's is not a typical Hollywood body. I get it. There's no denying that, but most real-life women don't have those bodies either. Dunham has a very normal female body, just not on television. What's refreshing about Dunham's character Hannah having romantic encounters with a handsome actor like Wilson, or appearing on the cover of a magazine like Rolling Stone looking like a vixen, is that she is making moves to level the playing field. Hot romance on the screen is not just a Victoria's Secret model's game anymore, nor should it be.
This cover image, however fleeting in its newsworthiness or popularity, accomplishes one simple goal: it plainly delivers the message that any woman, regardless of shape or distance from the Hollywood ideal of glamour, can be sexy. It's as simple as that.
Follow Kelsea on Twitter @KelseaStahler
[Photo Credit: Rolling Stone, HBO]
---
From Our Partners:

Pregnant Kate Middleton Bikini Pics Spark Palace Anger (Celebuzz)

50 Steamiest Movie Kisses of All Time (Moviefone)