From Leona Lewis To Eminem: 5 Tracks You Need To Hear This Week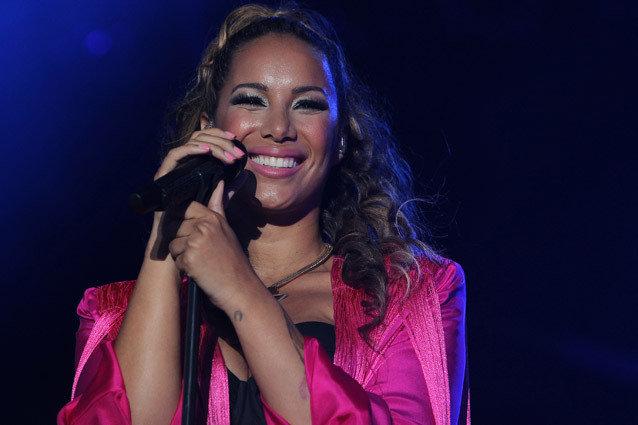 WENN
From a superstar collaboration to a Christmas single from The X-Factor's most gifted vocalist, here's a look at five of the best tracks to have been unveiled over the past seven days.
Eminem & Rihanna – "The Monster"
Thankfully abandoning the casual homophobia and lame pop-culture references that have plagued his recent singles, Eminem's second hook-up with Rihanna is a far more palatable monster hook-laden affair which seems destined to repeat the chart-topping success of "Love The Way You Lie."
Warpaint – "Love Is To Die"
Three years on from the excellent The Fool and not much appears to have changed in the Warpaint camp judging by "Love Is To Die," a typically slow-burning slice of reverb-heavy dream pop which serves as the first single from their forthcoming self-titled second album. It's good to have them back.
Disclosure – "Apollo"
Perhaps aware of the ridiculous sell-out accusations which have been thrown their way since their deserved chart success, Disclosure go back to their house roots with this crisp blend of propulsive 4/4 rhythms and floating female vocal loops.
James Arthur – "Certain Things"
Renowned for shooting his mouth off, James Arthur might not exactly be the most charming X-Factor winner. But this gorgeous string-soaked duet with urban folk duo Chasing Grace, the highlight from his eponymous debut album, shows that he can at least walk the walk as well as he can talk the talk.
Leona Lewis – "One More Sleep"
Following the commercial disaster of last year's Glassheart, Lewis now attempts to get her career back on track by venturing into the festive market. A nostalgic mix of chiming bells, swaying Motown beats and parping brass, "One More Sleep" might just be the track to reverse her fortunes.
Follow @Hollywood_com