Levon Helm in 'Final Stages' of Battle with Cancer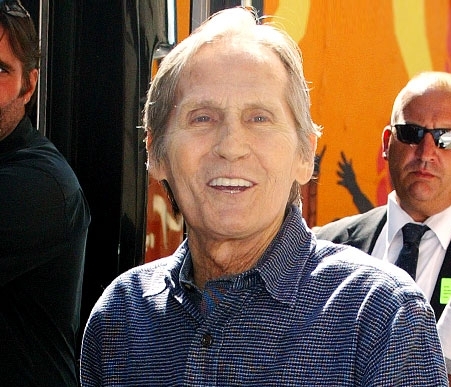 A truly sad day for the music world: Legendary artist Levon Helm is succumbing to his decades-spanning battle with throat cancer. Family of The Band's singer and drummer posted a statement on Helm's official website on Wednesday. 
"Levon is in the final stages of his battle with cancer. Please send your prayers and love to him as he makes his way through this part of his journey.Thank you fans and music lovers who have made his life so filled with joy and celebration… he has loved nothing more than to play, to fill the room up with music, lay down the back beat, and make the people dance! He did it every time he took the stage…We appreciate all the love."  and support and concern."
According to Billboard, the 71-year-old Grammy-winning musician was tragically "diagnosed with throat cancer in the late 1990s and underwent intensive radiation treatment which greatly damaged his voice." Still, Helm persevered and continued to make music (including his Grammy-winning effort Dirt Farmer), toured and hosted "Midnight Ramble" events at his farm in Woodstock, N.Y.
In addition to the indelible mark he left on music, both as a solo artist and with Rock and Roll Hall of Fame inductees The Band (Helm's iconic voice can be heard on favorites like "Up On Cripple Creek", "Rag Mama Rag", and "The Night They Drove Old Dixie Down") the Arkansas native appeared in movies, including Coal Miner's Daughter, The Right Stuff, Shooter, and of course, Martin Scorsese's classic concert film The Last Waltz.
[Photo credit: Ahron R. Foster]
More:
Ryan O'Neal Diagnosed with Cancer