Levon Helm, The Band Singer, Dies at 71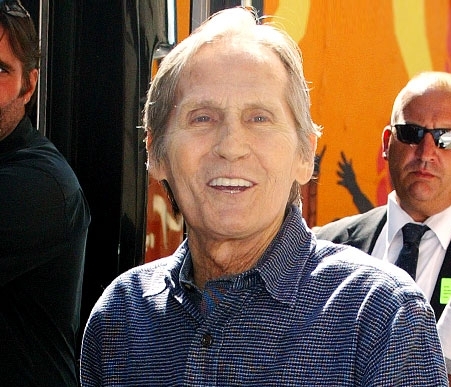 The Band singer Levon Helm passed away Thursday following a long battle with throat cancer, the Times Herald-Record reports. Band leader and guitarist Larry Campbell announced the sad news about Helm, who was 71 years old.
Helm was diagnosed with cancer back in 1998 — but on April 17, Helm's family posted a message on his website that Helm was "in the final stage of his battle with cancer."
Helm is best remembered for his work with The Band, singing hits like "The Weight" and "Up on Cripple Creek." He also won a Grammy in 2007 for Best Traditional Folk Album — and in 2010 for Best Americana Album. Music, however, wasn't his only talent. Helm also took to the silver screen as Loretta Lynn's father in 1980 classic, Coal Miner's Daughter, and appeared in other films like 1996's Feeling Minnesota and 1997's Fire Down Below. 
Helm also inspired other artists: Elton John's "Levon" was named for the musician, and Martin Scorsese directed The Band's original final 1976 performance into a documentary, The Last Waltz. (Though the musician had a complicated relationship with the film, which he criticized following its release.) The multi-talented singer was also a memoirist, penning his autobiography, This Wheel's On Fire, in 1993. 
But, unsurprisingly, Helm's greatest passion was his music. As he
wrote
 in his autobiography, "If it doesn't come from your heart, music just doesn't work."
More:
Ryan O'Neal Diagnosed with Cancer